🎃Halloween Early Sale-50% OFF – Ghost Knight Clown
🎃Halloween Early Sale-50% OFF – Ghost Knight Clown
Double-layer ghost knight clown mask, can tear the bloody scary skull latex mask, wear it to participate in the Halloween night party and enjoy the carnival full of horror atmosphere!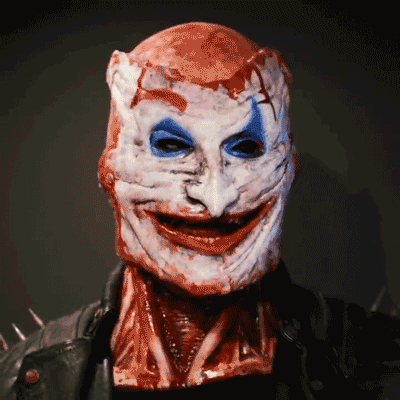 Advantage
【Realistic Visual Effects】
This ghost rider clown mask is made of high-quality latex materials. The details of the entire face color and skin texture are very natural and real. The lower jaw of the mask is movable, and it fits the face as if it is real. Realistic and creepy design, very suitable for people who like horror themes.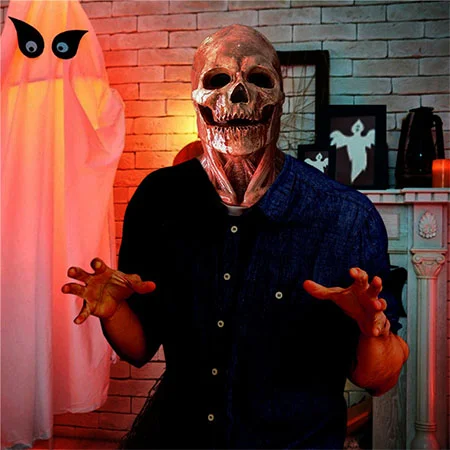 【Comfortable And Breathable】
This knight clown mask is highly breathable and will not hinder normal breathing in the nasal cavity after wearing it. Latex texture, high elasticity, soft and gentle, can be easily stretched to fit different face shapes, perfectly fits the facial skin, and achieves a realistic effect.
【Not Easy To Fall Off】
Magnets are inlaid on both sides of the mask. The unique design allows you to remove and reinstall the clown mask with one hand at any time, without worrying that the entire mask will fall off during the process of tearing off the double-layer mask.
【Creative Gift】
The realistic ghost knight clown mask is the best personalized gift for friends, colleagues, family, horror fans, etc. It is suitable for Halloween, horror themed parties, dances and other horror themed events to create a more horrible atmosphere.
Specification
Product name: Ghost knight clown
Material: Latex
Size: About 50*25 cm