(🎄Early Christmas Sale-50% OFF) Gatling Bubble Machine-BUY 2 get 10% off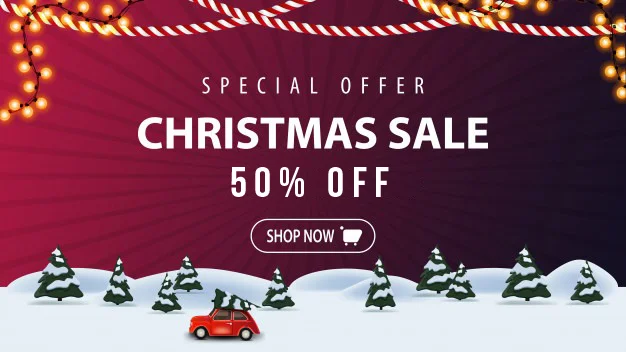 🌲Christmas is coming. Think about gift!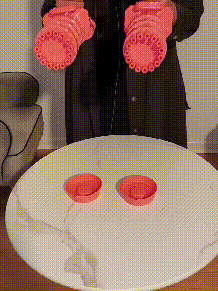 The Bubble Guns has 8 bubble holes to blows out hundreds of colorful bubbles per minute. innovative bubble guns design and colorful bubble also caters to the children's preference and catches their attention.
❓How does it work?
Our Colorful Bubble Guns are easy to attach and use,using 3 AA batteries (batteries are not included). Pour the bubble water into the complimentary plate, dip the bubble gun in the bubble water and press the switch.enjoy their bubble time.
Bubble Guns is made from non-toxic ABS material, It's child Safe with no leaks or spills design which is quite safe for children and pets, Kids are safe to carry The Bubble Guns around and enjoy their bubble-chasing.
About your worries😎: I know you're still worried about running out of foam? So you don't have to worry, a picture tells you how to make bubble water.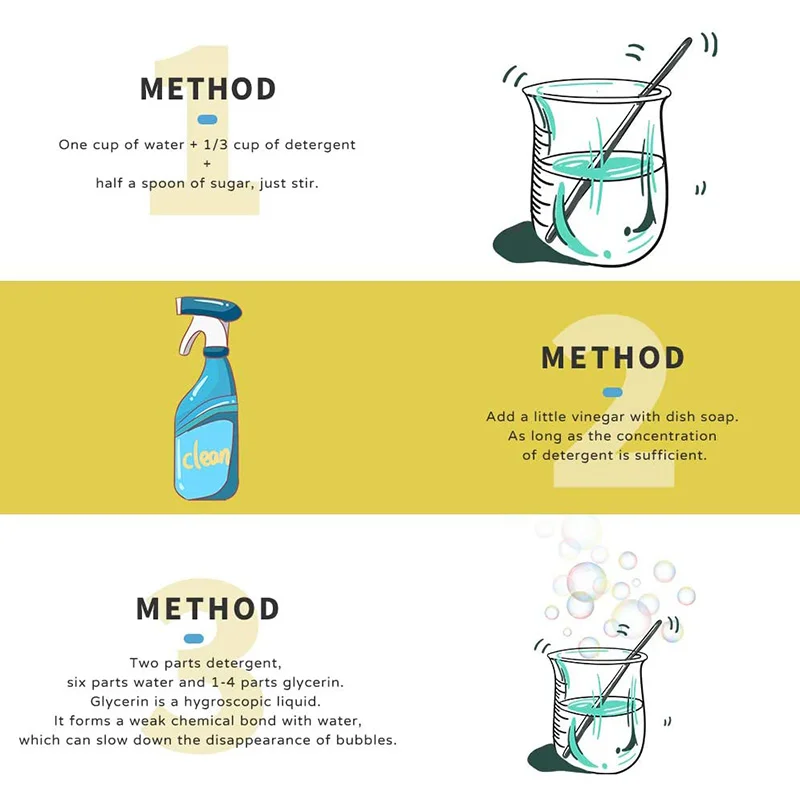 Enjoy fun & safe bubble time!
The fan is made of soft sponge rotor blades, safe bubble toy for your kids and pets. When the child is tired after chasing, will feel so hot,The Bubble Guns can used as a small fan, it will brings a cool and comfortable wind.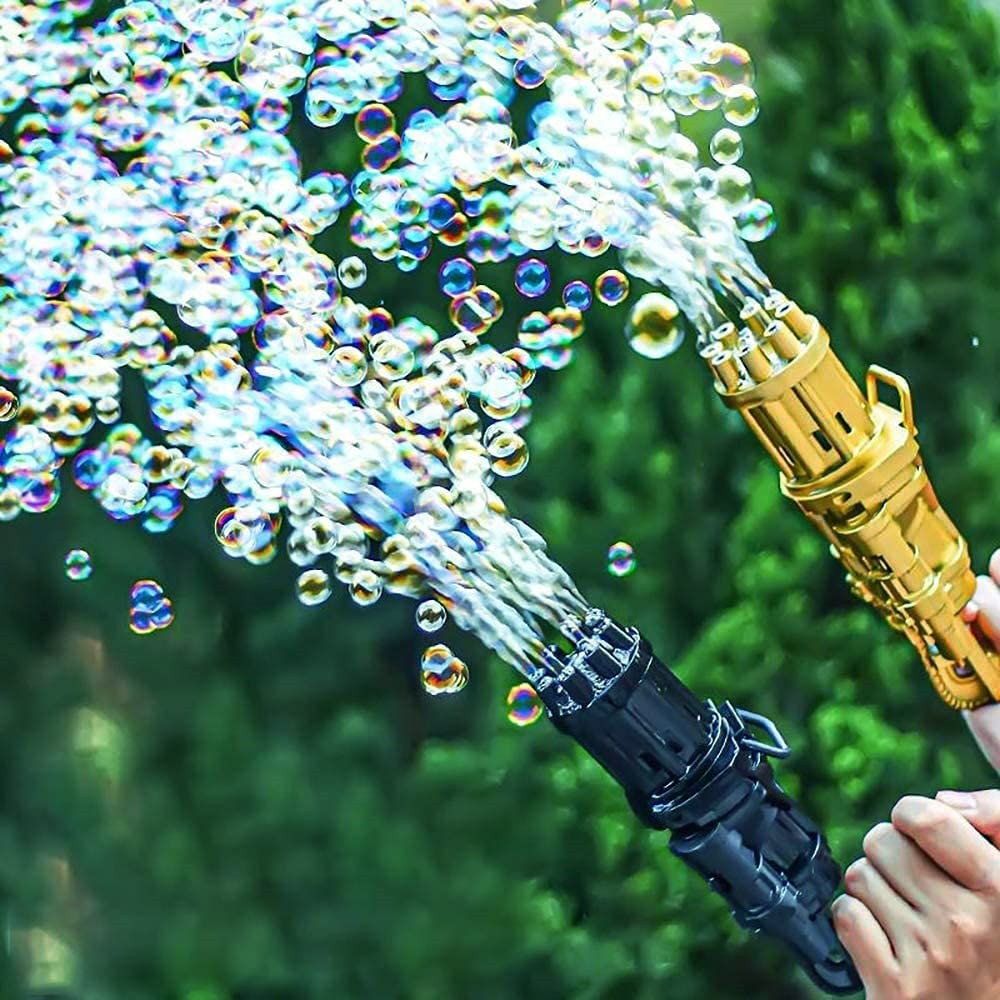 👪 Perfect game for family
Children will forget their screens with this new addictive toy.
For children's Christmas, birthdays, parties
Forget old games and play all day long with your new best friend.
Play with your children
Father and sons will have again good times together. And mums and girls too, for sure.
Package includes:
1*(🎄Early Christmas Sale-50% OFF) Gatling Bubble Machine
1*Bubble water tray