🔥2022 Hot Sale-Rope Launcher Propeller Toys
🔥2022 Hot Sale-Rope Launcher Propeller Toys
A pocket-sized fun gadget for kids of all ages…
Including grown up ones! From lassoing household objects, to playing limbo, to blowing out candles, the Rope Launcher is only limited by your creativity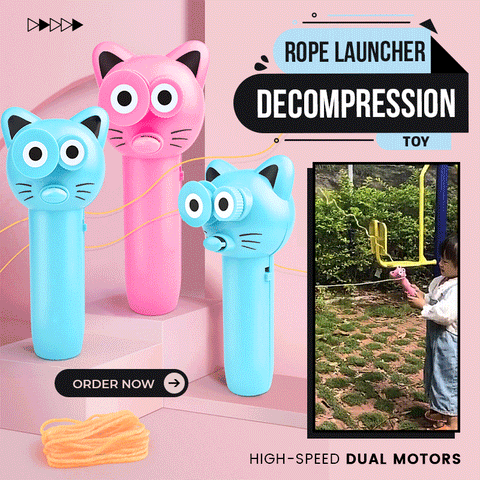 ---
Main Features
❤️ Decompression Toy
The rope flying in the air can be used to wrap things or small animals, and it is also a decompression artifact for funny cats and babies.
❤️ High-Speed Dual Motors
Rotation speed is faster. The high speed can make the rope stay static when flying in the air, and make the rope take a variety of different shapes.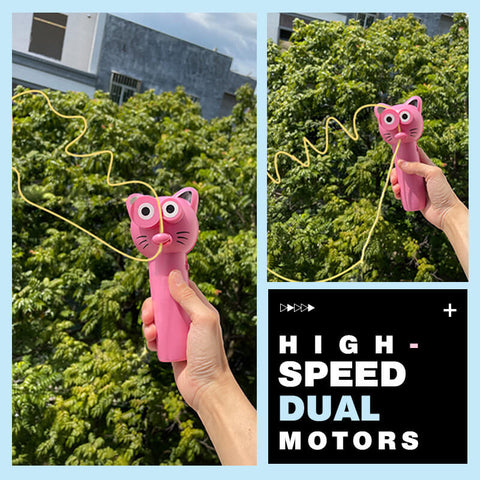 ❤️ Red And Blue Options:Pink and tender, you like it at a glance, suitable for boys and girls.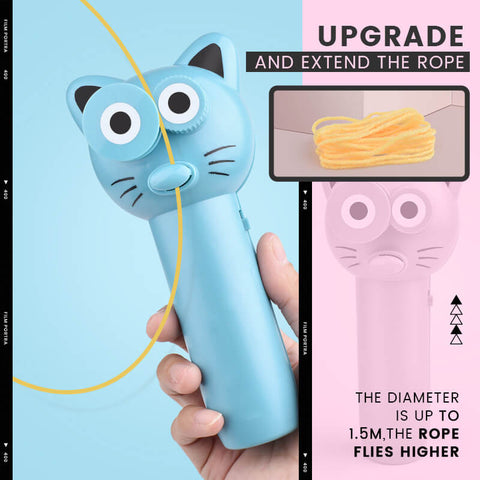 ❤️ Upgrade And Extend The RopeThe diameter is up to 1.5m, and the rope flies higher, making it more enjoyable to play.
"My kids and I absolutely love this! It is mesmerizing to watch and seems almost impossible." – Chad
Go-anywhere, pocket-sized fun gadget for kids of all ages (including grown-up ones!)
Specifications
Product Weight:127G
16.5*8 cm(6.5*3.15 in)
Package Contents:
Rope Launcher Decompression Toy × 1
Rope*2
Color:Blue, pink