(🔥Historical low price promotion) Play2Video Wireless CarPlay\Android Auto & Youtube\Netflix Adapter
🔥Historical low price promotion Play2Video Wireless CarPlayAndroid Auto YoutubeNetflix Adapter
Play2Video is the most cost-effective product customized by Ottocast after user feedback. It integrates wireless CarPlay/Android Auto + YouTube + Netflix Apps, and it supports mobile phone mirroring. The price is now reduced to $119 for limited time 24 hours.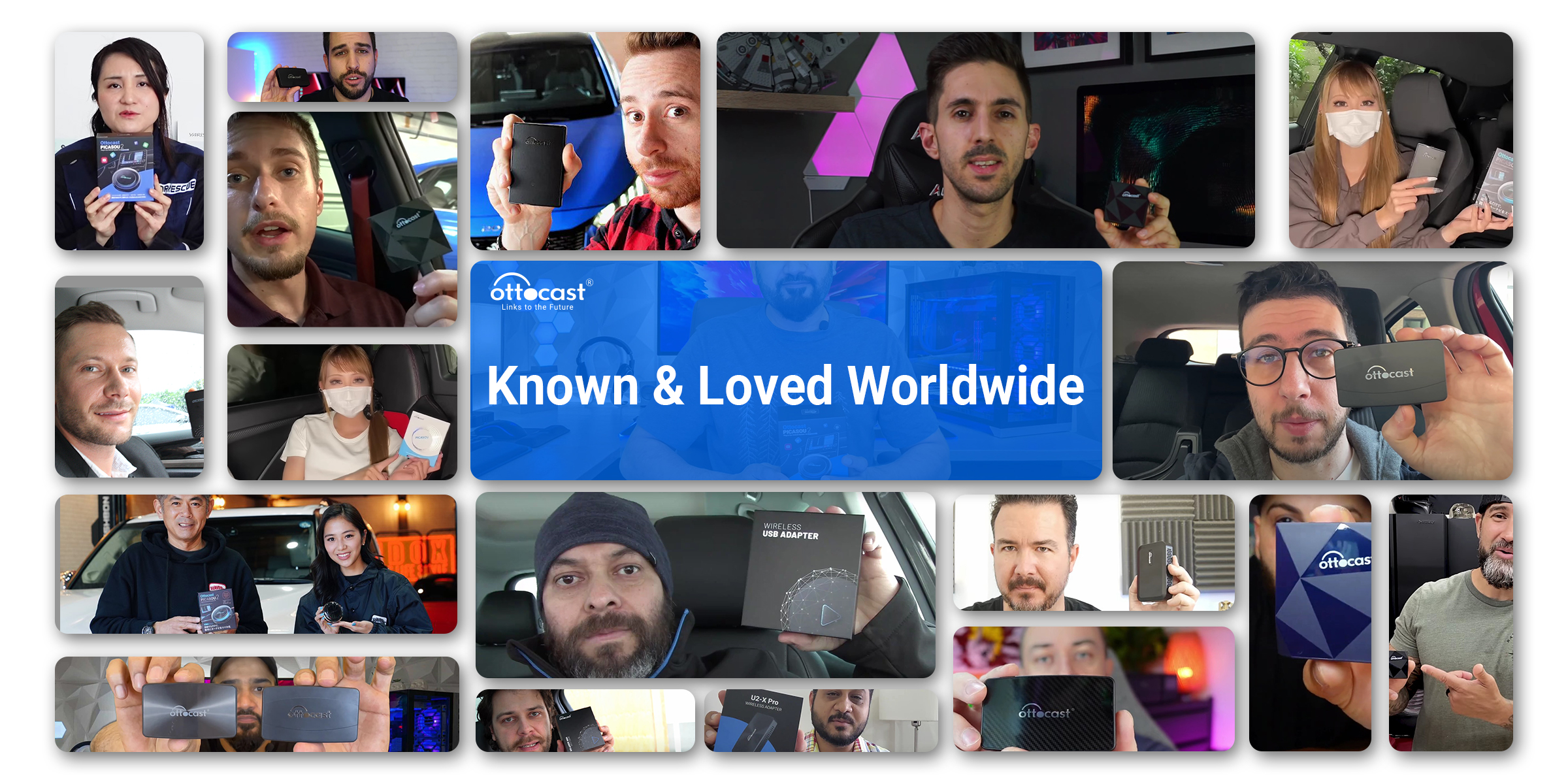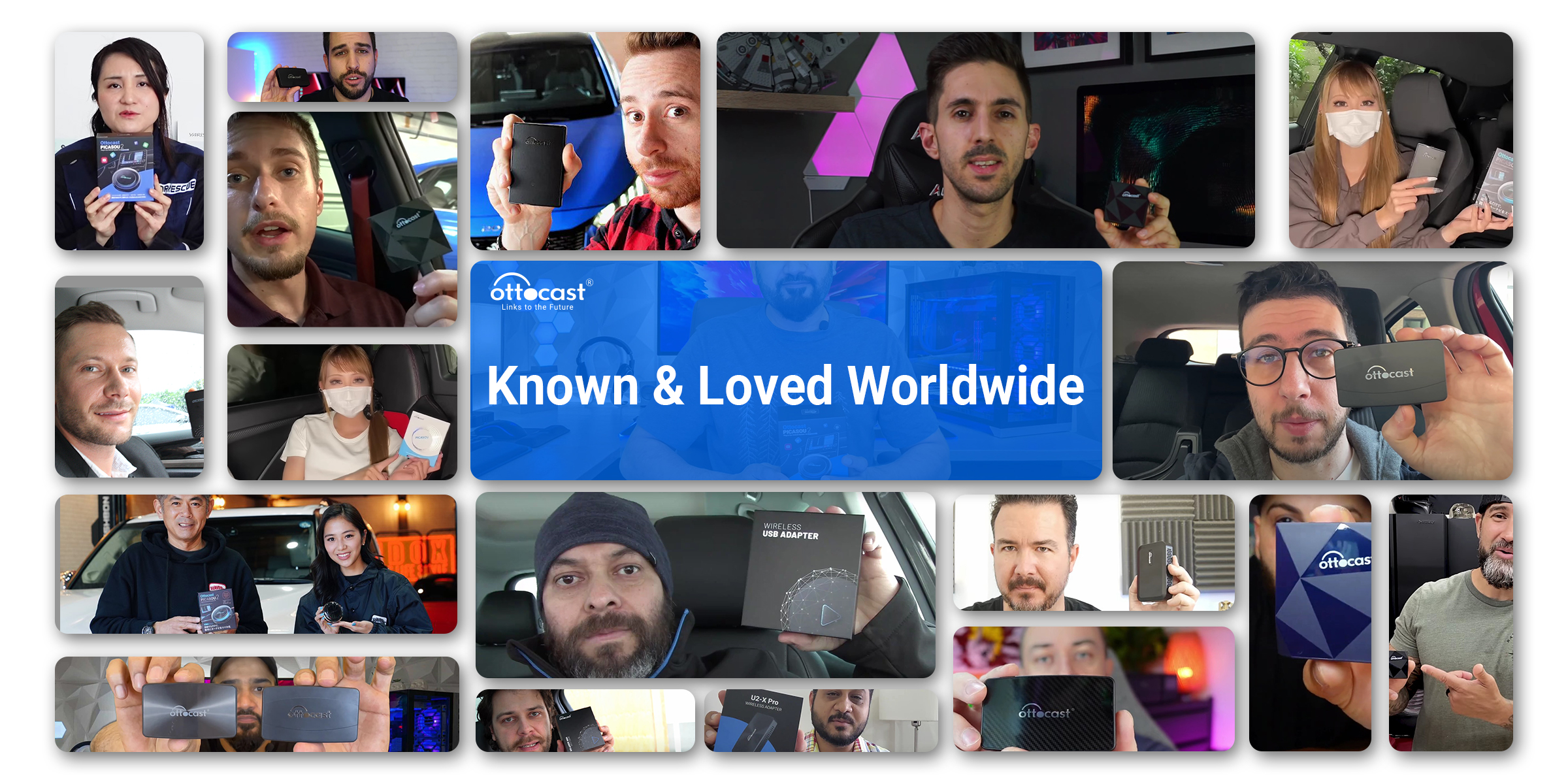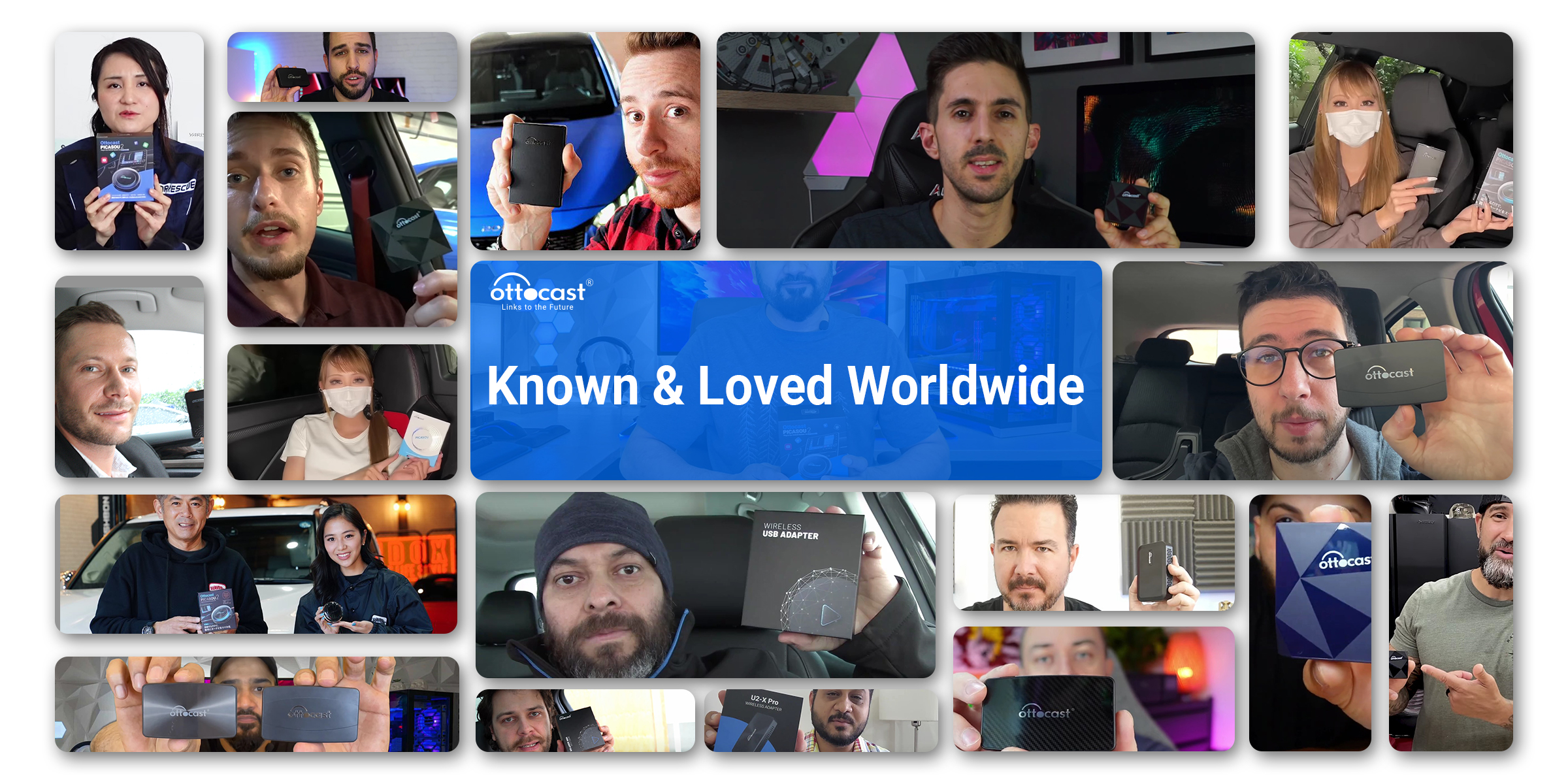 New All-in-one Technology
Integrated video playback, wireless carplay/android auto and USB multimedia function.
Wireless CarPlay and Android Auto
Smart enough to recognize the model of your phone. Compatible with both Android and Apple phones, making it a great choice for the whole family to use.
Three System Switching at any time
Seamlessly switch between the Android system, wireless CarPlay, and wireless Android Auto at any time
Auto Connection & Super Performance
The dual-band Wi-Fi and dual-core processor help eliminate lag and provide smooth, real-time connection for seamless gameplay
Completely paired with your factory car dashboard
Perfectly compatible with your car's factory controls, including voice control, steering wheel control, touch screen control, and knob operation
Suitable for use in 98% of car models with wired CarPlay port
For Audi  A3 A4 A5 A6 A7A8 Q2 Q5 Q7 R8TT…
For Volvo  XC40 XC60 XC90 V60 V90 S90 T8…
For Volkswagen Passat Tiguan Jetta Golf…
For Benz  A B C E S Class GLA GLC CLA GLE AMG E300 C260…
For Porsche    Boxster Cayenne Macan Panamera 911 718…
For Lincoln  MKL MKC Nautilus Navigator Aviator…
For Jeep    Wrangler Cherokee Renegade Compass Patriot…
For Nissan    Altima Lannia Leaf Qashqai Versa X-Trail Bluebird..
For Buick    Encore/GX Envison Enclave Avenir..
For Cadillac    ATS-LCT5CT6XT4XT5XTSEscalade…
For Landrover    Discovery Freelander Defender…
For Peugeot    208 308 408 508 3008 4008 5008 RCC…
For Chevrolet    Bolt Captiva Colorado EquinoxImpala Silverado Spark…
For Skoda    Scala Superb Fabia Kodia Octavia…
For Ford    Focus Escape Fusion Taurus Explourer Mustang Fiesta…
For Honda    Avancier Civic CR-V Elysion Fit Ridgeline Bikes…
For Mazda Mazda2/3/6 CX5/CX8/CX9/CX30 MX-5
Renault Captur Clio Grand Scenc Kadjar Megane E Tech Arkana Zoe
Subrau Crosstrek Forester Outback Ascent Solterra Impreza Legacy
Guide for Ottocast products