🔥Spring Specials 45% Off🔥Boobs Optical Illusion Funny Graphic T-Shirt
🔥Spring Specials 45% Off🔥Boobs Optical Illusion Funny Graphic T-Shirt
Clever 3D optical illusion t-shirt makes it look like you've got bigger boobs – And it's selling fast!!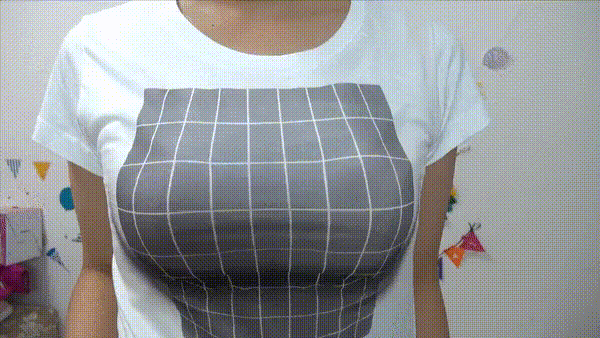 This t-shirt brings to life the world of MOUSOU(=delusion) that people secretly envision.
With a unique mapping technology,effectively expresses the volume of your breast by the distorted grid patterns in the front.
Lots of women will admit wishing they had bigger boobs, and padded and push-up bras are a staple part of many underwear drawers.
Some women are so unhappy with their shape or size they spend thousands of pounds and go under the knife to achieve exactly what they want.
But a clever new t-shirt could be the easier way to a bigger chest – and it's all thanks to a very clever optical illusion.
The front of the t-shirt features a specifically designed black and white grid with areas of shading, which makes the wearer look like they have a very large chest.
"That's the concept of this "breast boost" printed t-shirt. Wearing it, you will surely attract a great deal of public attention."
⭐️ High quality print and material
💫 Fast Shipping from US
⭐️ Damaged item & lost in transit protection
💫 Made to order, message for customizations!
• 100% ring-spun cotton
• Pre-shrunk
• Shoulder-to-shoulder taping
🔥Spring Specials 45% Off🔥Boobs Optical Illusion Funny Graphic T-Shirt