Battle Ropes
Get Yourself Battle-Ready!
The Battle Ropes are designed to maximize all your workouts for gains, conditioning, flexibility, and recovery. Used by pro-athletes all over the world, these ropes work on your arms, core, glutes, back, and legs, giving you that full-body workout in an incredibly short period of time.
They also pose the least risk of injury due to non-impact exercises compared to other weighted fitness equipment!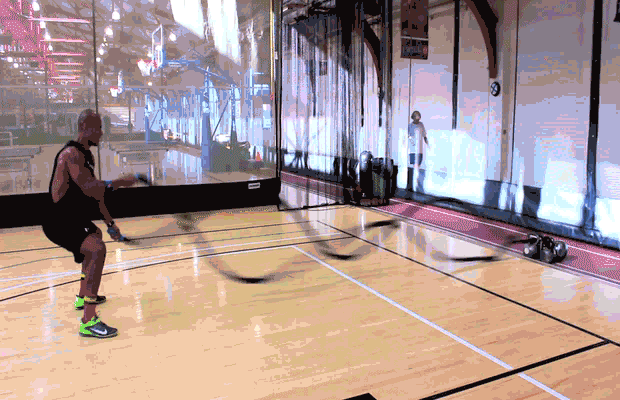 "The Battle Ropes are super intense and just a couple minutes of using them is enough to give me the perfect high-intensity workout I need. They are easy to set up with a stretchable strap and definitely a must-have for every fitness enthusiast" – Franklin
Take Them Anywhere You Go!
The Battle Ropes are rugged, versatile, and built to handle anything you put them through. Featuring a heavy-duty strap, you can take these anywhere you go and anchor them to any structure i.e furniture, pole, tree, kettlebells, etc.
They're lightweight and portable enough to carry them while traveling too.
Designed By Professionals!
Featuring a stainless steel carabiner attachment and reinforced Nylon material, this battle rope is on par with the ones you find at the best gyms. Easy to set up and ultra-durable, they will change the way you workout at home or outdoors!
Up To 1.5 Inch Circumference
Upto 30 Feet In Length
Can Handle 1700lbs Of Pressure
Soft And Non-slip Material
Portable And Easy To Store