Creative Hairdressing Salon Shawl
Creative Hairdressing Salon Shawl
The barber cape with neck closure is adjustable for different sizes. Fits for all your family members.
Multi-function and multi-purpose, suitable for a haircut, shaving, shaving, eyebrow trimming, etc.
MAIN FEATURES
[ADJUSTABLE COLLAR]
Barber gown cape with adjustable hook and loop, flexible to adjust to fit size with your neck size, easy to take on and take off.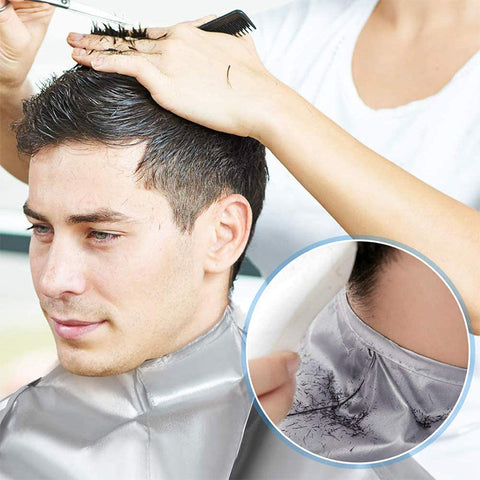 [UMBRELLA SHAPE]
Haircutting cape with Inverted umbrella design, makes the hair cut gathered in the groove effectively, prevents hair cut from falling into your neck and ground.
[APPLICATION RANGE]
You will get 1pcs professional hairdressing cape barber gown for both adult men and women, suitable for hairdressing, hair cutting, trimming, hair design, home and salon use, etc.
[FOLDABLE BARBERS CAPE]
Easy to clean, easy to fold for storage, won't take up much space. Hold both ends of the cape in your hands and twist them in opposite directions like making the 8 figure. The cape will fold in a smaller circle.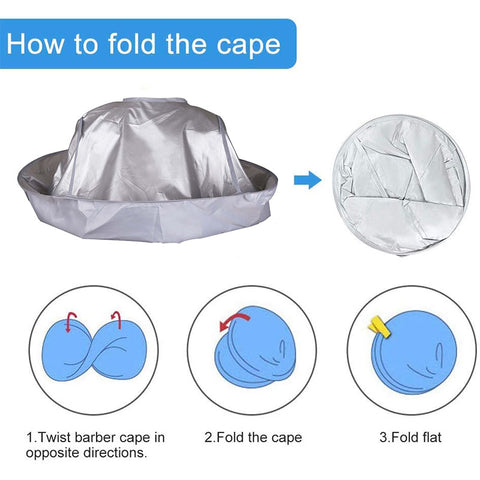 [PREMIUM MATERIAL]
The adult barber cape is made of high-quality waterproof nylon cloth, soft and breathable, safe, and anti-static, gives you comfortable user experience.