Embrace Rings Aturnhorten
Embrace Rings Aturnhorten
GLAMOR AND SHINE AT AN AFFORDABLE PRICE
A Hug is a powerful symbol of passion , friendship, love and protection and family. When you need a sparkle or a touch of sparkle, we're here to help! These Jewels are sure to fit your style perfectly.
You will look beautiful with our jewels, guaranteed!
UNIQUE DESIGN FOR AN UNFORGETTABLE JEWELERY
Our rings in zinc alloy and zircons are made using the craftsmanship and decades of experience of our craftsmen. The latter use Materials of the Highest Standards, to ensure Maximum Duration and Safety over the long term.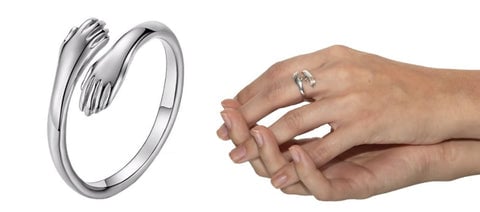 PERFECT GIFT IDEA
A Precious Jewel is a reflection of a unique personality. It is ideal for a romantic gift that is never forgotten. Our Jewels represent the fusion of Superior Quality and the best Quality-Price ratio.
Give a hug to the person you love!