Hacker Scale Finger Watch
Hacker Scale Finger Watch
Unique timekeeping method
Rotate the cube for three hours, with a hollow minute hand in the middle, crossing the 120° arc of the minute scale. In the 60th minute, the pointer returned to zero.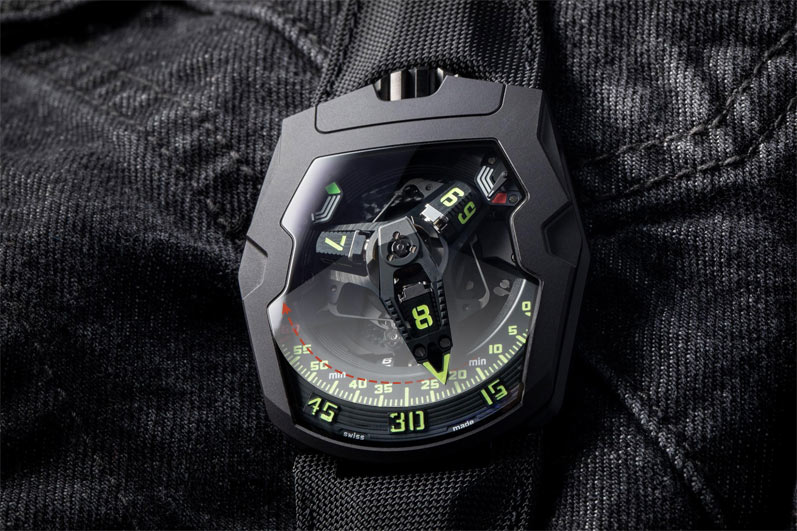 The hourly roaming time is displayed on three rotating cubes.
This is displayed on the two up/down gauges, the minute hand will jump to the next cube every 60 minutes, and the top cube number will increase by 1 accordingly.
Special minute hand
The fairing that constitutes the hour satellite is precisely designed with a tolerance of one hundredth of a millimeter.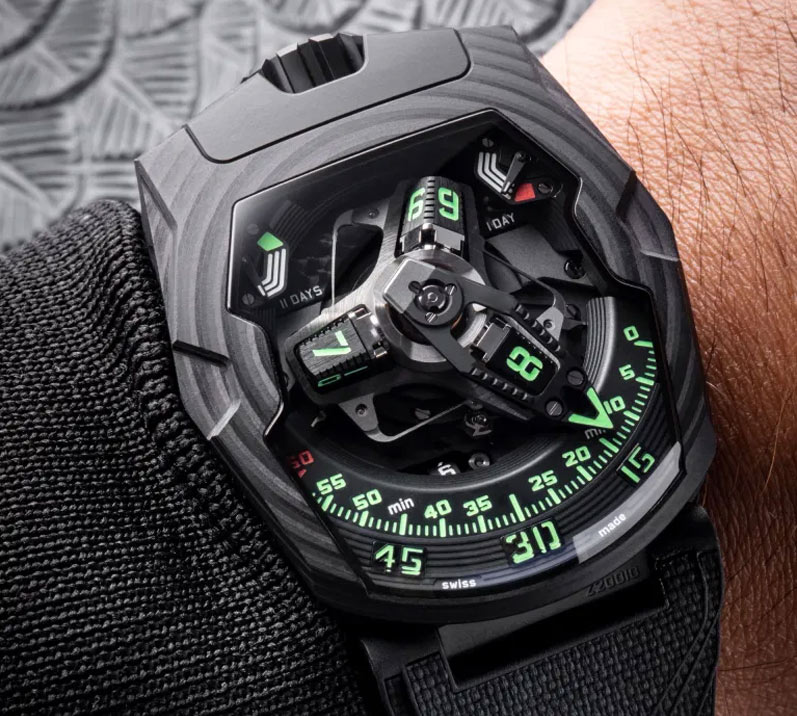 Time regulator
The spiral needle on the top of the dial can adjust the minute hand, and the automatic winding has the world's first double turbo adjuster.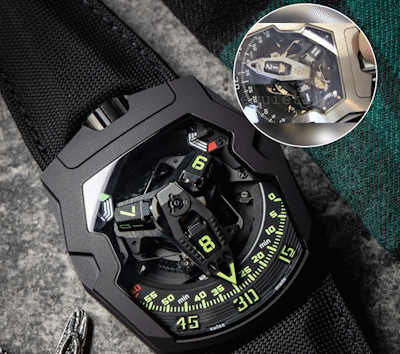 Sturdy and lightweight case
It is composed of 81 ultra-thin layers of high-resistance 150g CTP carbon compressed into hard resin.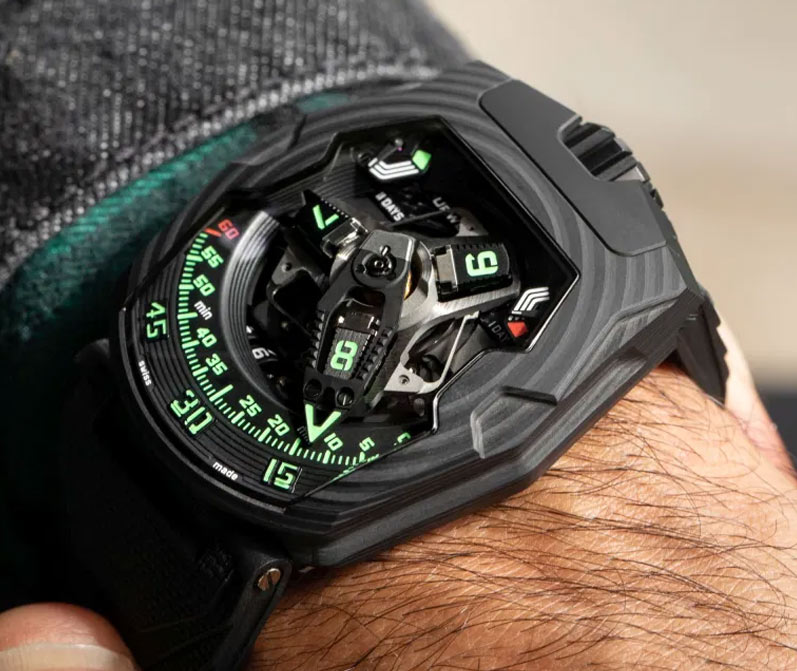 Carbon fiber strap
Adopts advanced rubber strap, which is 25% lighter than the all-black dial (with a more traditional leather strap).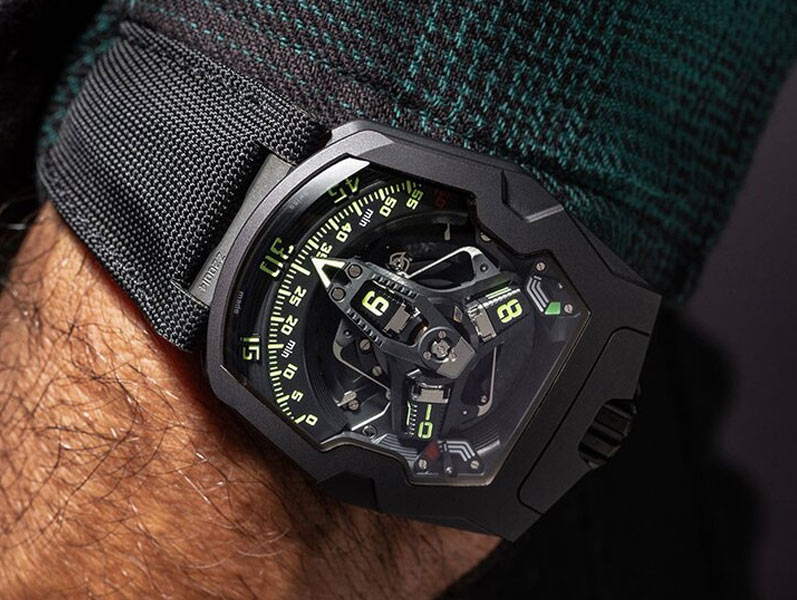 Product specifications
Material: Steel and titanium with black DLC
Dimensions: Width: 1.7in / length: 2.1in / depth: 0.5in
Glass: Clear sapphire crystal
Caseback: Black DLC on titanium and sapphire crystal glass
Water resistance: Pressure tested to 1181in/3 atm