Hair Darkening Shampoo
Hair Darkening Shampoo, the ultimate solution for reversing grey hair back to your original hair color!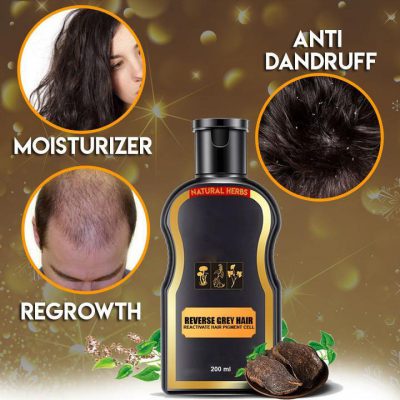 Usage Steps:
1. Please be sure the hair is dry before use.
2. Pour two component bottles by 1:1 into a container. Mix them gently(The quantity is depend on the length of hair).
3. Wear the plastic gloves, and put the entire mixed Black Hair Shampoo onto your hands and apply on hair.
4. Massage hair well for 5 minutes until the shampoo is evenly spread out on scalp.
5. Rinse well with water.