High temperature resistant LED lamp carbon fiber luminous tail throat
High temperature resistant LED lamp carbon fiber luminous tail throat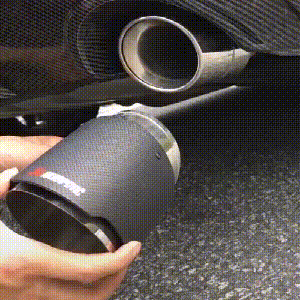 Features:
✅The rear exhaust is made of high-quality stainless steel.
✅Adjustable clips that can be resized to fit your exhaust.
✅Exhaust tips with red light can produce unexpected simulated fire effects.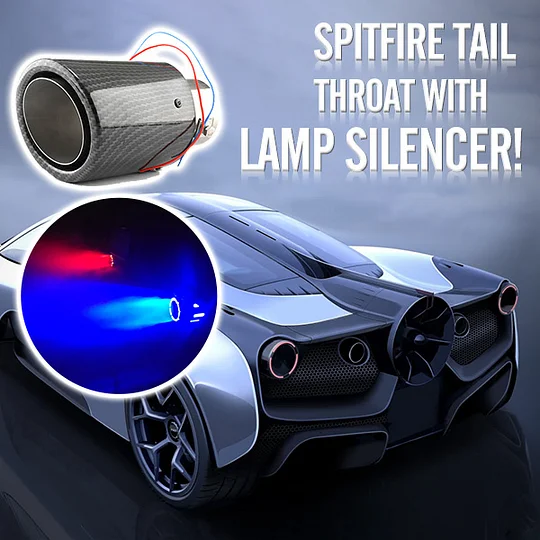 ✿ Applicable scope: entrance: 2.4 inches, exit: 3.6 inches, total length: 6.4 inches: applicable to almost all cars/trucks around 2.4 inches.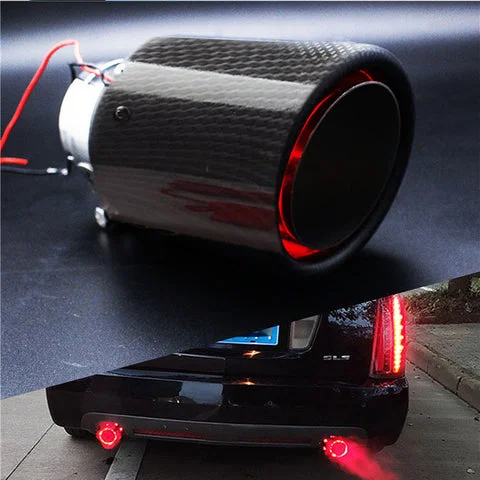 ✿Lighting principle: The rear spoiler is distributed on the rear cover, the inflatable bag, and the gas pipe network. The final phosgene combination produces an unexpected simulated fire effect.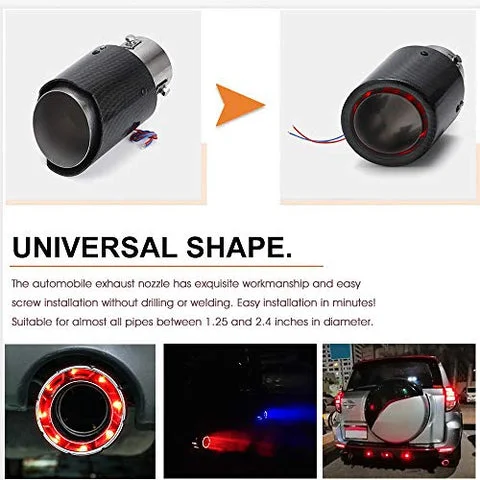 ✿ High quality: The tip of the rear exhaust muffler is made of high-quality stainless steel, which has good corrosion resistance to alkaline solutions and most organic and inorganic acids, rust prevention, non-melting, and long service life.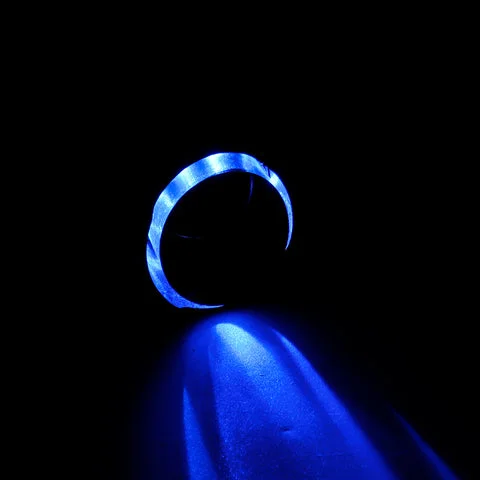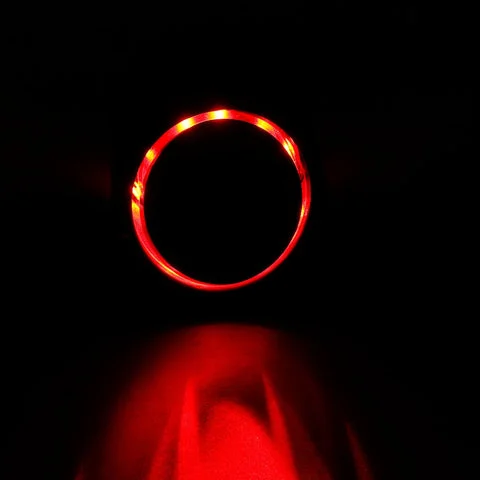 ✿Sophisticated design: The car exhaust nozzle has exquisite workmanship and easy screw installation, without drilling or welding. Easy installation in minutes! Creative design with LED lights can produce amazing visual effects. I believe you will fall in love with him.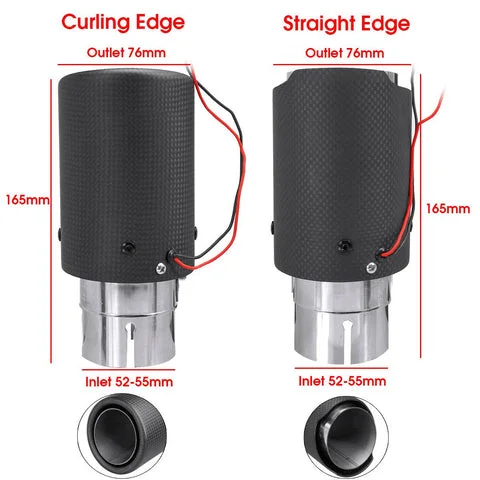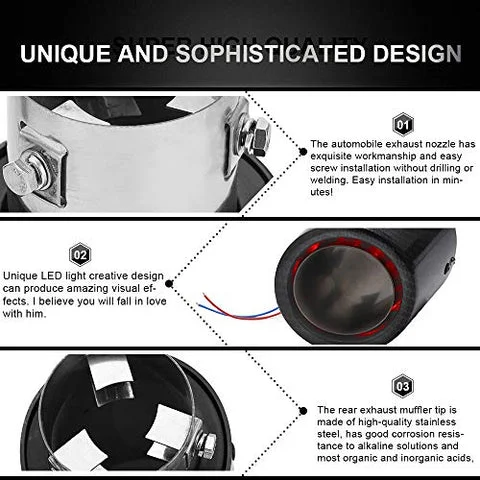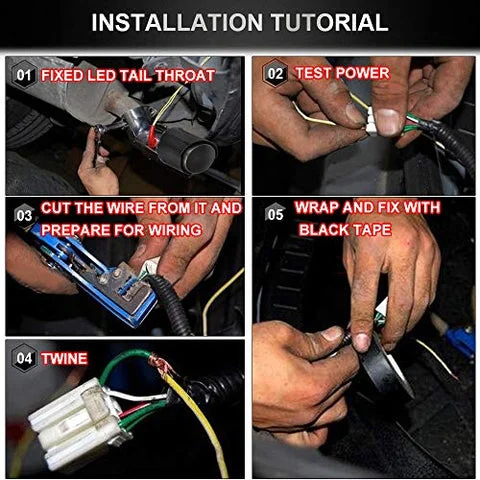 ✿Tips: 1. The distance between the tail throat and the bumper should be greater than 2cm to avoid burning the bumper at high temperatures. 2. Wear gloves during installation, just in case you are not injured. 3. Do not install this product on a car that has just been stopped or started to avoid being burned by the exhaust pipe.