Multipurpose Anti Rust Spray
Multipurpose Anti Rust Spray

Anti-rust spray that effectively removes rust from all oxidized metal surfaces without rubbing! Perfect for extending the life of untreated, bare metal items including tools, bicycles, railings and more.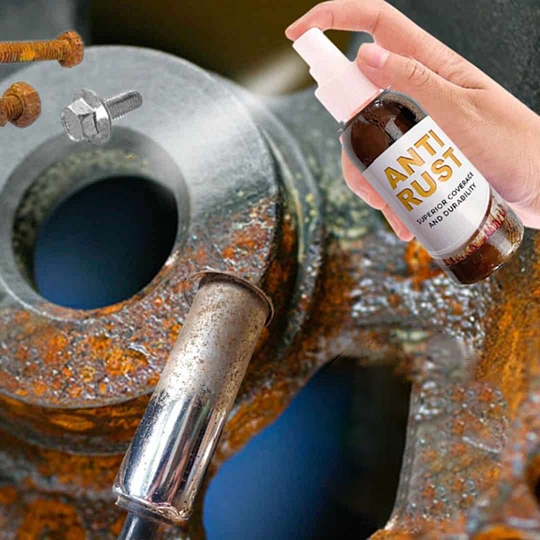 Rust Remover Spray
Effectively dissolve rust stains easily, fully remove rust and oxidation on the metal surface in a fast way, remove and prevent rust again. Leaves a light, semi-gloss finish on treated surfaces.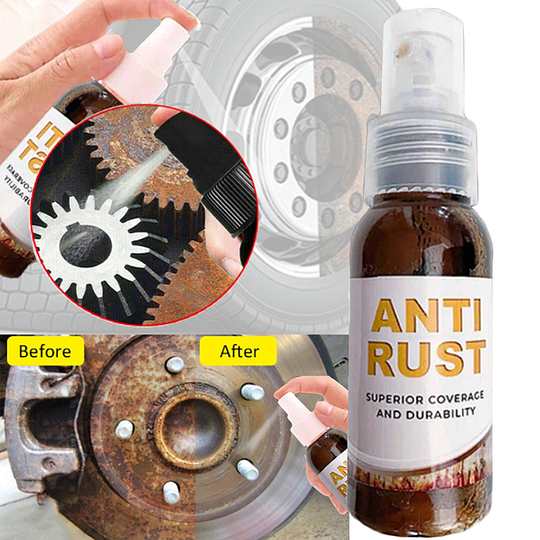 Instant Dissolve
Quick response and easily remove the toughest rust on most metal surfaces, and have a polishing effect which can leave a protective coating on the metal surface.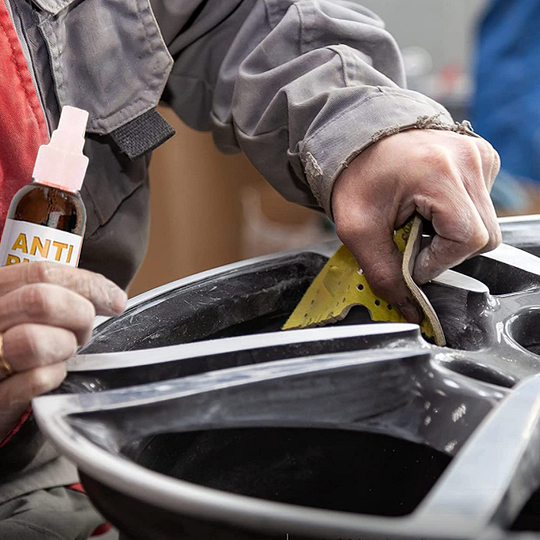 Prevent Rust
It prevents corrosion by protecting against moisture and other elements. Suitable for chromium, magnesium, aluminum, stainless steel and other metal surfaces to restore luster and prevent rust.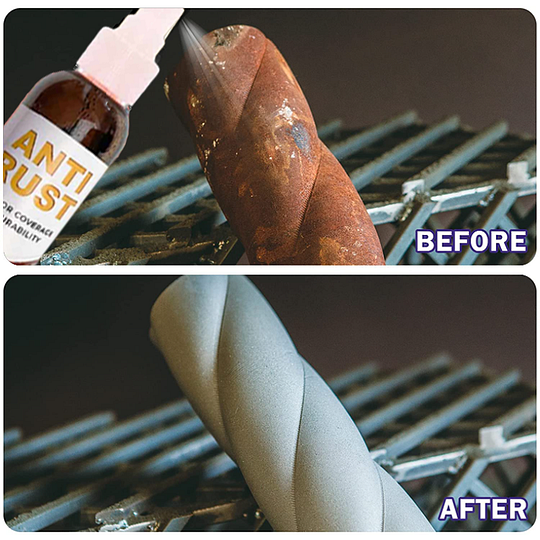 Easy to Use
Simply spray a light, thin and even coat to cover the surface, no touching or any protective gear needed, and effectively removes rust from all oxidized metal surfaces.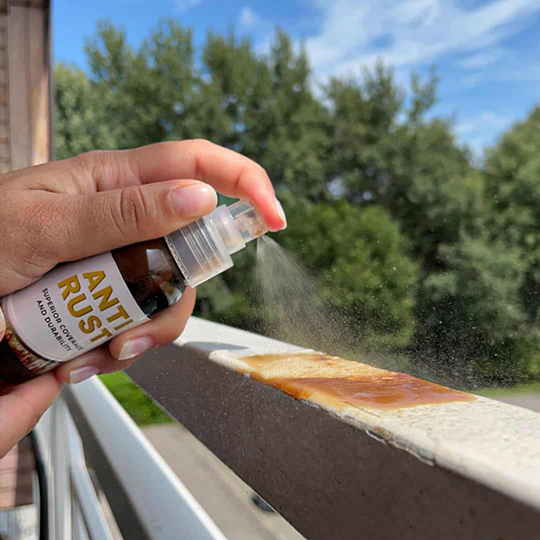 Environmental Rust Remover
This rust remover is safe for the environment. It is designed for sustainable use without causing damage or stains. Non-corrosive that does not irritate the skin.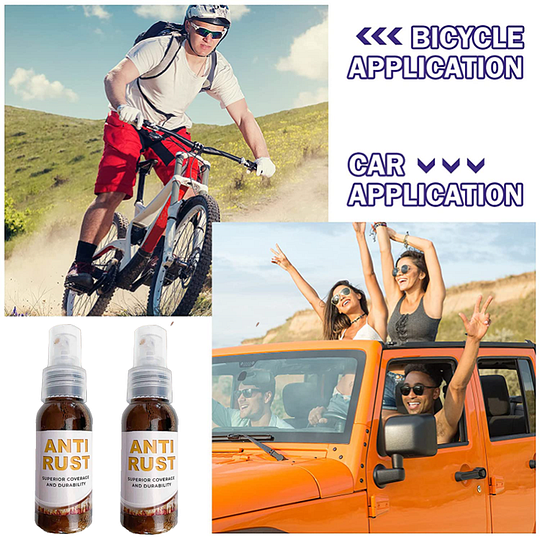 Widely Use
The anti-rust spray is suitable for most metal materials, such as automobile wheels, dishwashers, oven grills, bicycle parts, wheels, faucet, and so on, especially suitable for car detailing.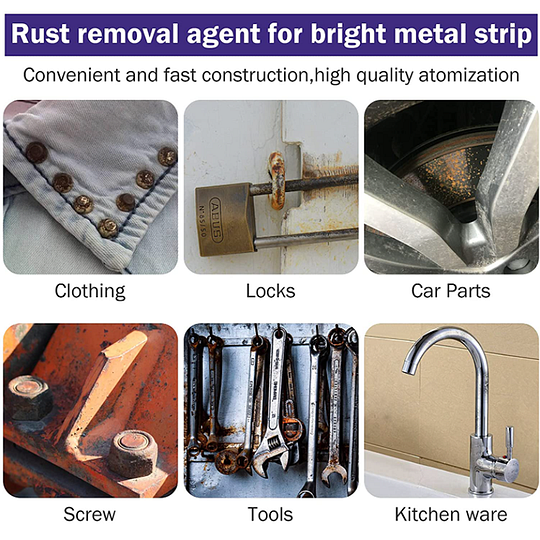 Multipurpose Anti Rust Spray
Specifications
Function: Rust, lubrication, moisturizing
Scope of application: Door window lubrication, wheel hub lubrication and rust prevention, car rust parts, rust removal, etc.
Capacity: 30ml
Package Included: 1* Rust Remover