ULTIMATE GRAFTER
ULTIMATE GRAFTER

NO MORE NEED FOR TEDIOUS KNIFE GRAFTING
For many people, grafting is not an easy job, especially the plant cutting and joining part. You have to make sure the rootstock (base plant) and scion (top plant) stem are of the same cutting angle. Otherwise, the cuts can't fit together well for good cambium contact and new hybrid plant will be prone to die.
The Ultimate Grafter can solve this problem.
As long as you have rootstock and scion of the same diameter, two centered V-shaped ( or U /Ω) cuts will fit them together perfectly, giving you a stable graft, with maximum cambium contact, ready for taping. With a good taping job, no wax or whipping is needed.
A six-sided grooved anvil keeps the cutting stock centered as you notch it. If the anvil wears over time, you can rotate it to one of the other grooves. Each blade is double sided to be used as two single blades.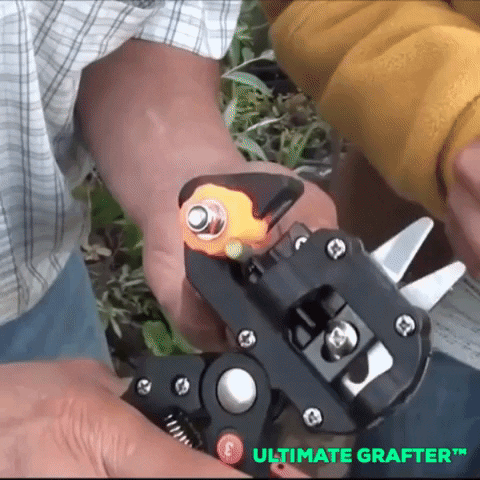 FEATURES:
✔️Can be used for all plants
✔️Easy grafting
✔️Safes a ton of time
✔️All blades are reversible so when one side wears out you can turn it around
WHAT'S INCLUDED:
1x Ultimate Grafter
3x Different Types of Blades
1x Wrench
1x Screwdriver
1x Tailor Made Softcase