🎁New Year 2022 Sale🎁S2 Steel Magnetic Hexagon Bit Set🔥BUY MORE SAVE MORE🔥
S2 Steel Magnetic Hexagon Bit Set
Not only can you use the bits on your hand tools, but you can easily insert them into any 1/4″ hex shank power drill.
Main Features
Magnetic Hex Bits are made of high-quality heat-treated solid S2 steel, durable enough for industrial use. They have enough toughness and twisting force to keep the tips from breaking and fraying.
With magnetism, it can firmly adsorb the screws, preventing the screws from falling and losing. The magnetic tip enhances the connection to the screw to ensure a secure grip, it minimizes screw wear and improves work efficiency.
Every edge of this hex bit set can precisely lock the screw without damaging the screw or screwdriver bit. 1 set of 8 specifications to meet your needs for screwing various sizes of hexagon socket screws!
Suitable for electric screwdrivers, manual screwdrivers, electric drills, and air drills. Ideal for working on motorcycles, bicycles, and furniture for easy furniture and equipment repair and disassembly.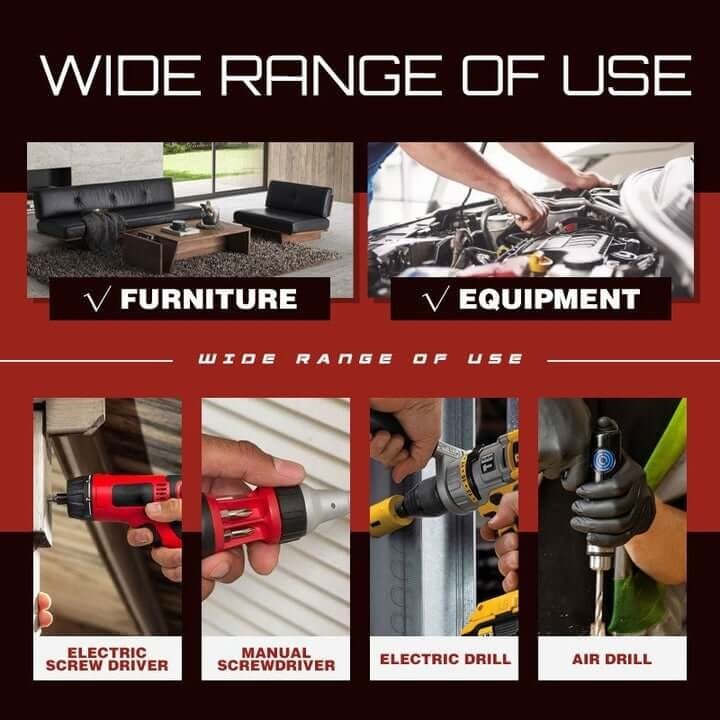 Specifications
Product Weight
Product Size

Diameter:50mm
Length:6.35mm

Package Contents

S2 Steel Magnetic Hexagon Bit × 1(Include:1/4*50*H1.5+1/4*50*H2+1/4*50*H2.5+1/4*50*H3+1/4*50*H4+1/4*50*H5+1/4*50*H6+1/4*50*H8)

Material