120° Folded Fan-Shaped Brush
120° Folded Fan-Shaped Brush ensures an even application of mascara while minimizing both clumping and smearing!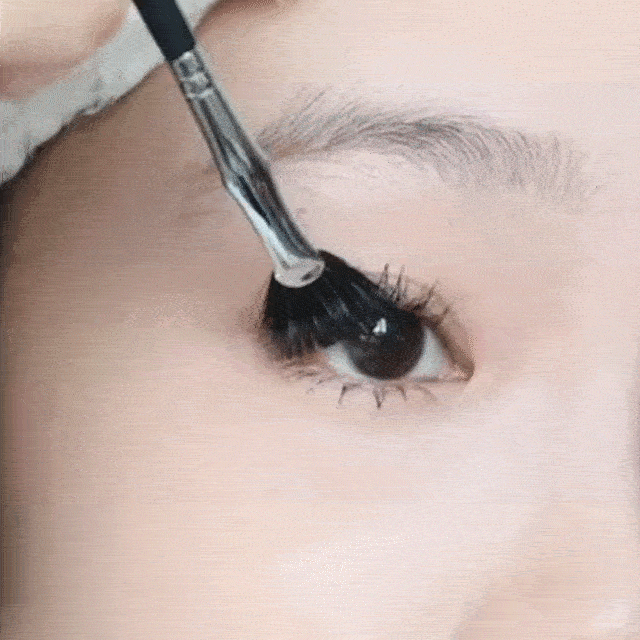 FAN-SHAPED ANGLED BRUSH
This brush is great for applying mascara to the root of your lashes, unreachable by a regular mascara brush, and separating long lashes with ease, giving them fuller, more voluminous lash look.
EASY TO USE
Can easily control the intensity of application.Not only is it great for personal use, but it's also useful and easy to use for applying mascara to anyone else. Its precise design ensures that everyone can achieve flawless lashes, regardless of their skill level.
THE SOLUTION TO ALL YOUR MASCARA PROBLEMS
Whether you have sparse lashes that are hard to curl or struggle with putting mascara on your lower lashes, this brush will help you achieve perfect lashes every time.
UNIQUE MASCARA
Our mascara formula delivers thick, curly, and glamorous lashes that will make your eyes look bigger and brighter. Its quick-dry property instantly shapes your lashes and prevents any accidental smudging around your eyelids. You'll love how easy it is to apply and make your lashes up to 2X the natural length, looking full and thicker.
WATER & STAIN RESISTANT
This 24-hour long-lasting, waterproof mascara is smudge and flake-free, with a specially designed clump-free mascara tip that ensures a perfect application every time. You can remove it with a gentle wipe using warm water, and it won't leave you with raccoon eyes!
Specification
Material: fiber wool + copper;
Mascara content: 10ml;
Package includes: 120° folded fan-shaped brush + Mascara;