3-in-1 Magnetic Charger
3-in-1 Magnetic Charger
🔌 Three in one charger

It can charge iPhone 13 and iPhone 12 models with a maximum power of 15W.
🙌🏻 Built-in stand function

The stand will enable you to use your device as needed without the pain and pressure. All you need to do is adjust the height of the stand to match your sight level.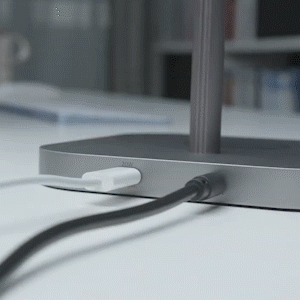 💁🏻 Charge three devices at once

15W is suitable for iPhone 13, 13 Pro, 13 Pro Max, 13 Mini.
15W is suitable for iPhone 12, 12 Pro, 12 Pro Max, 12 Mini.
AirPods with wireless charging case are 5W, 20W USB-C charging port for USB-C devices.
💻 With 20W USB-C PD charging port

You can quickly charge your iPad, Apple Watch, iPhone, and any other USB-C devices.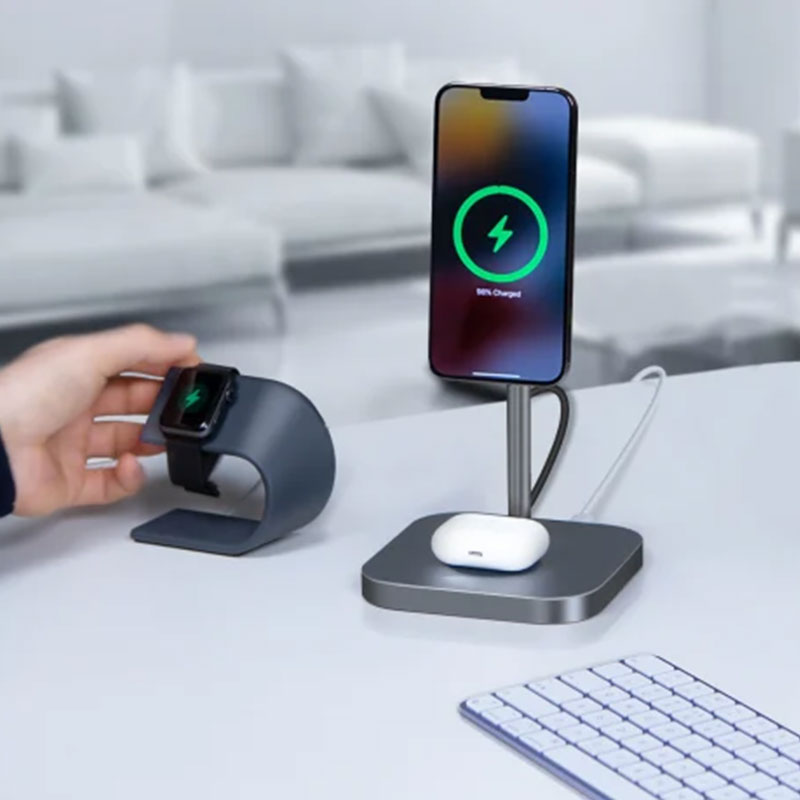 ✨ Unique design

The adjustable bracket is made of aluminum alloy. Its multifunctional design provides perfect eye level for your iPhone 13.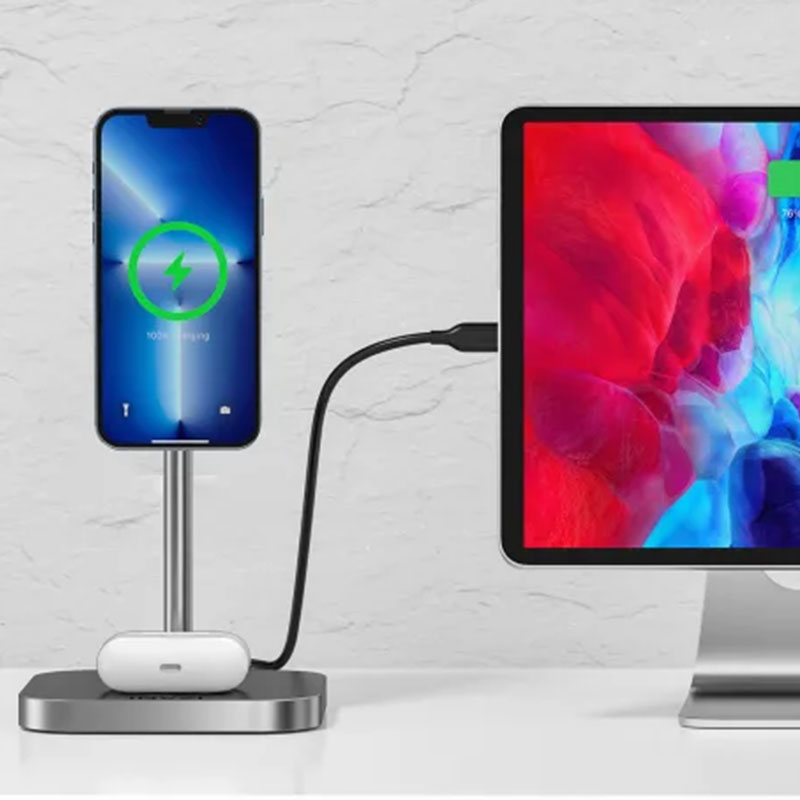 🙅🏻 To prevent technical cervical spondylosis

Placing the iPhone 13 at eye level helps minimize neck curvature and encourages the spine to maintain a neutral posture.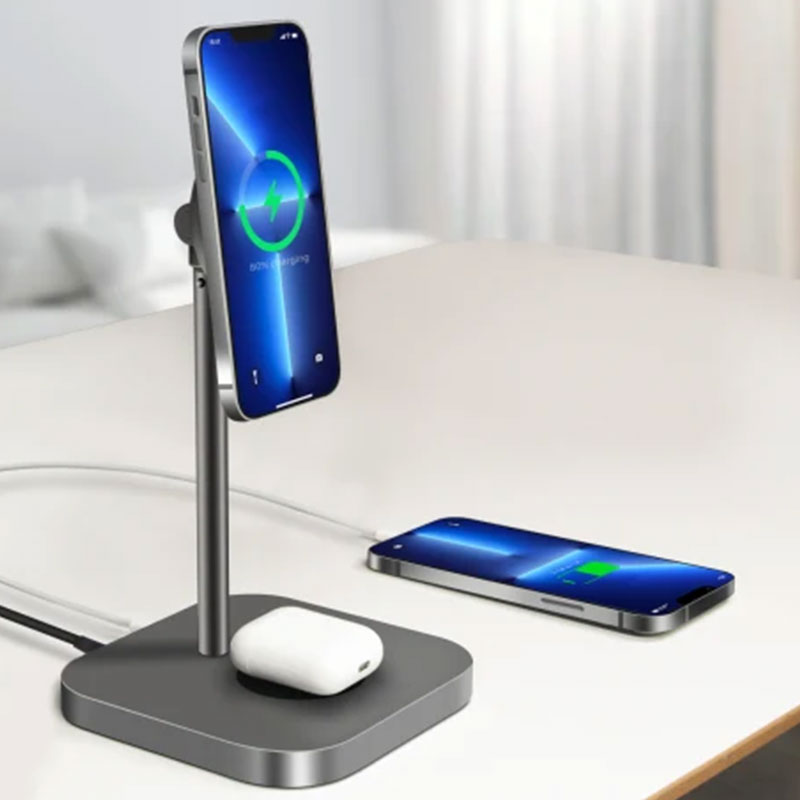 🌟 With flexible design

It can be easily adjusted to the position you want. The charger can rotate 180 degrees to the left, 180 degrees to the right, and 180 degrees to the back of the aluminum bracket.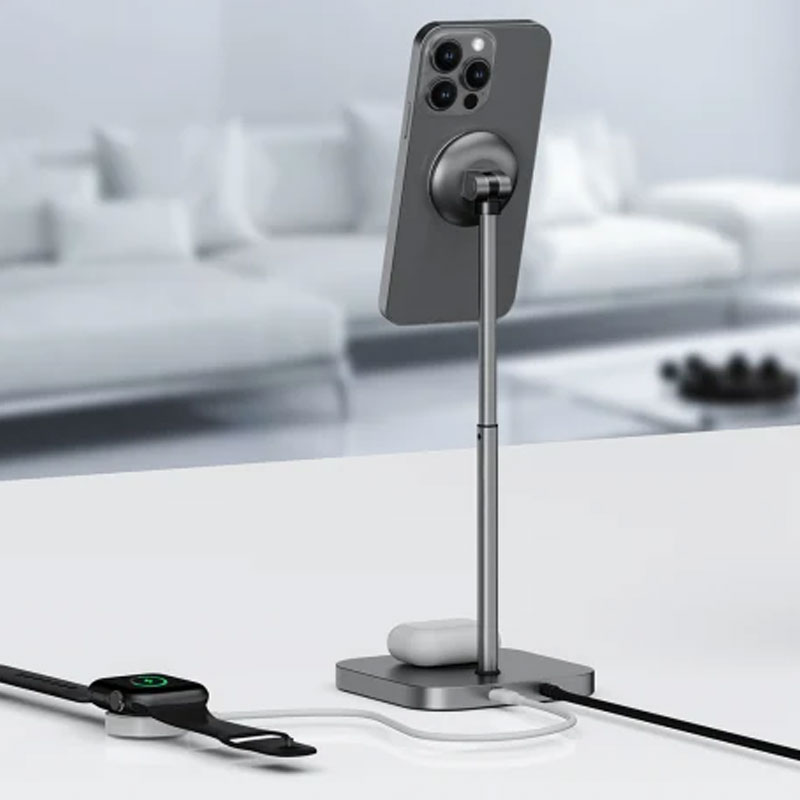 🌈 Smart design

Smart charger: this is our goal every step of the way. Made of CNC milled aluminum alloy, our charger is stylish, light, and durable, and meet all your needs for chargers.