3 in 1Multifunction Wireless Charging Clock
3 in 1Multifunction Wireless Charging Clock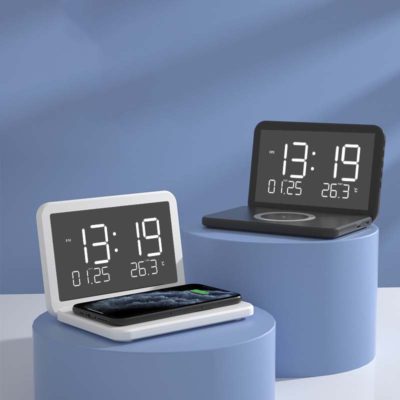 ☎ Our electronic multi-function charging alarm clock adopts a three-in-one design, equipped with an electronic alarm clock, a perpetual calendar and a wireless mobile phone charging pad. It is a practical electronic device, placed in the living room, bedroom and office, making your room as tidy as a desk or bedside table! ! !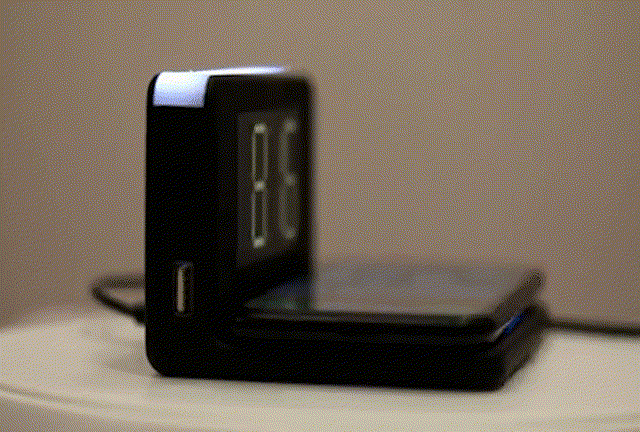 Wireless charging pad
Supports two charging modes: 5V-3A universal charging and 9V-3A fast charging. Fast charging does not damage the device. It is perfectly compatible with all mainstream mobile phones with wireless charging functions on the market, such as Samsung, Apple, BLU, Motorola, and Xiaomi.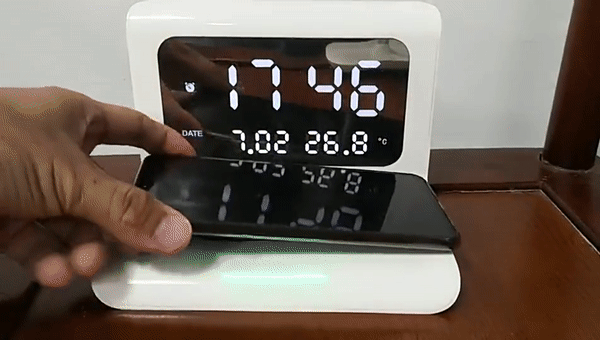 Multifunctional alarm clock
The alarm will sound for 3 minutes, and it will automatically shut down when there is no operation. When the bell rings, tap the product to enter sleep mode. After 5 minutes, the bell rang twice again, and it will display your room temperature and local date at the same time. [Note: The volume of the alarm clock is not adjusted]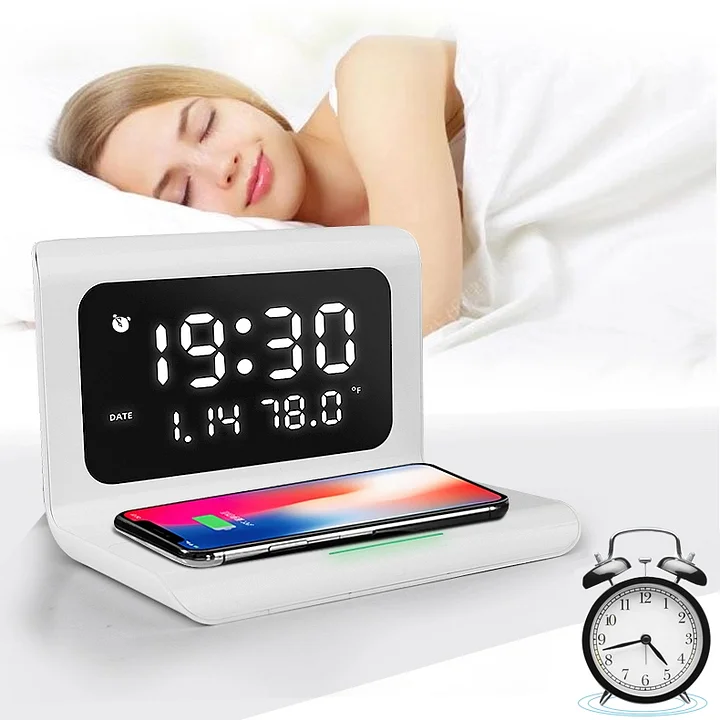 Perpetual calendar
There will be a display of the month and day on the electronic screen, which is beautiful and can help you save the money to buy the calendar every year. You can buy the things you like with the saved money, and you can do two things with one stone.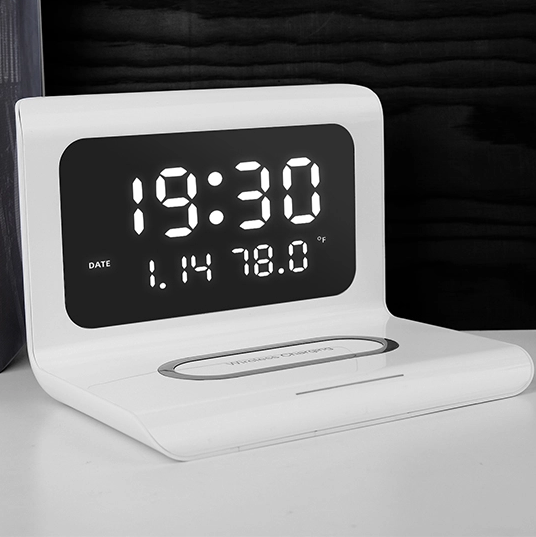 Charging protection
The wireless charging board uses a large coil, which will not cause damage to the phone in the fast charging state. Safety certifications such as overvoltage protection, temperature control, and foreign body detection eliminate safety hazards. When the phone case is thick or has metal material, the blue light may flicker.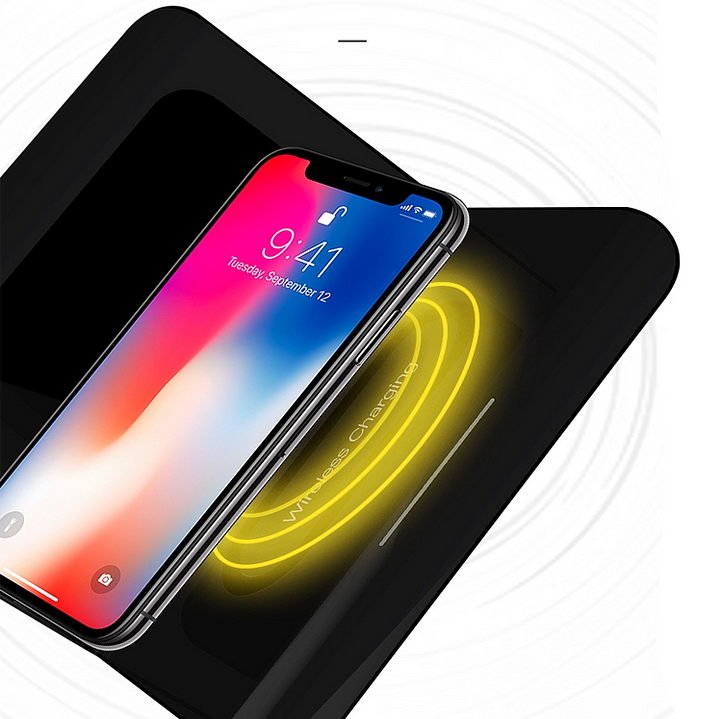 Best gift
Whether it is a partner, family member, or friend, it is a good choice to give it out as a gift at Christmas. It can solve the bad habit of lying in bed and solve the problem of dead mobile phone.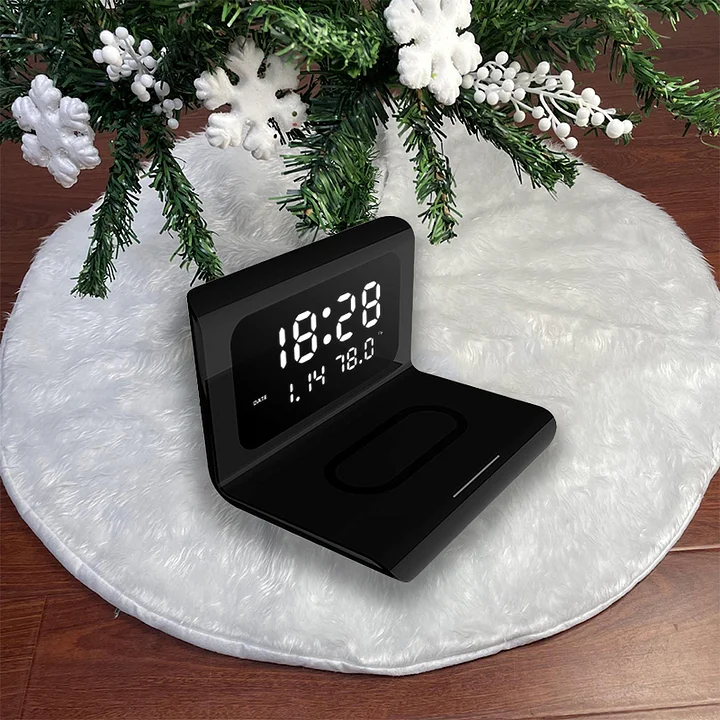 3 in 1Multifunction Wireless Charging Clock
Specification:

Name
Alarm wireless charge
Modle
YGM-N1
Material
ABS
Quality standards
Q i
Type-c Input
DC 5V-2A/9V-1.67A
Output
5W/7.5W/10W(or customized)
Color
black or white
Conversion Efficiency
>75%
Other features
clock/Alarm clock
temperature:ºC/F
Packing size
174.5*126*125mm