3D Colorful Laser Wings Car Sticker(2PCS)
The new body decoration laser stickers, so that your car is no longer mediocre
About this product:
Colorful laser car stickers, a variety of car logos for you to choose.
Purpose: It is beautiful and practical to decorate the car, and it can also block the scratches of the car
Waterproof and anti-sliding, no fear of rain, no falling off when bursting
GM models become fashionable and dynamic style in one second
Outstanding visual effects, enhance the appearance of your car more than one grade
High-quality mirror surface technology, the surface is wear-resistant and scratch-resistant, and the curvature is closely fitted
You can decorate your car and block scratches
Easy to install and durable
Waterproof, stain-proof, no fading
Color: colorful
Material: Sticker
Instructions: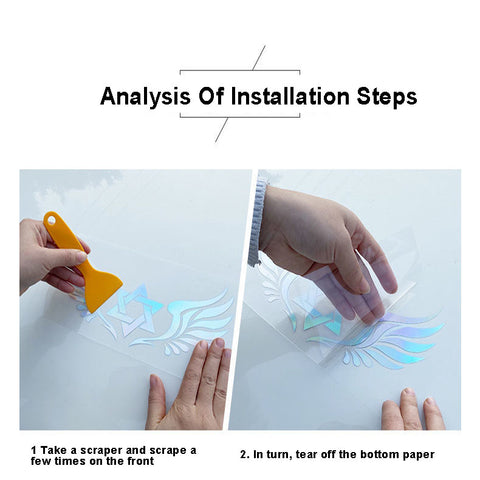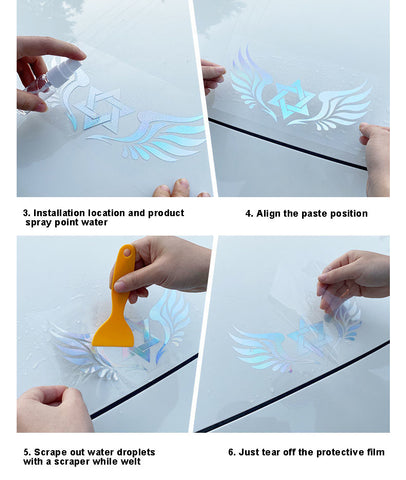 Packing: 
1X 3D Colorful Laser Wings Car Sticker(2PCS)
Product Description:
How to use: You only need to tear off the back of the sticker to paste, and it can be easily torn off without leaving traces
High-quality material: Made of high-quality vinyl material, it is not easy to break and fade, and has the functions of waterproof and extremely sticky, very durable and long service life.
Reflective design: This sticker will have a reflective effect under the light, it is easy to attract people's attention and make your car eye-catching.
Wide range of uses: this car sticker is universal and is an ideal decoration choice for car lovers.