5D Pro-Pad Cycling Shorts
NO MORE SADDLE SORES! 🚴‍♀️🚵‍♀️👍
ENJOY YOUR LONGER RIDES AND COMPLETE A FULL WORKOUT NOW!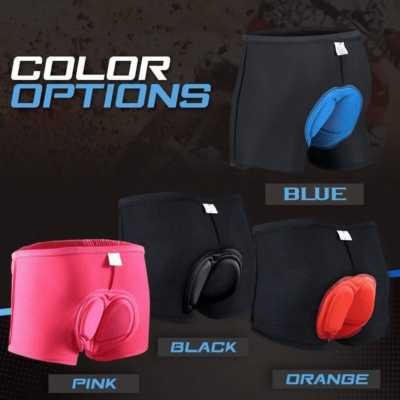 The 5D pad acts as a hip buffer and reduces most of the bumps on bumpy roads. The multiple ventilation holes are designed to absorb moisture and sweat. Quick-dry materials provide plenty of comfort on bike touring and help prevent saddle sores.
It's very important for every cyclist to have a set of premium, high-quality cycling underwear with 5D gel padding to effectively protect the Buttocks and Perineum. This 5D Pro-Pad Cycling Shorts Underwear was designed for this very function.
FEATURES:
🚴‍♂️5D Gel Padding
5D Pro-Pad Cycling Shorts Underwear's gel padding in the saddle area is 25mm thick for the bones against the saddle, significantly reducing the soreness from extended rides.
🚴‍♂️Breathable & Lightweight
Keep sweat away from your body, make you feel cool, and refresh. Both leg sides are made of upgraded elastic mesh fabric, incredibly breathable.
🚴‍♂️Comfortable High Quality, Lightweight Nylon Material
Protective underwear shorts made with quick-dry and soft fabric are a must for indoor/outdoor bicycle enthusiasts. Made from premium, imported nylon this underwear was made to keep the cyclist dry and comfortable for any length of ride! The upgraded fabric stitching makes this feel more 'close-fitting' and breathable.
🚴‍♂️Sweat Resistant
The quick-dry material disperses sweat away from the shorts, for a smooth, dry ride.
🚴‍♂️Specially Designed for Cycling Activities
This is specially designed for riders who like biking, road bike, mountain bike, MTB, BMX, and other cycle activities.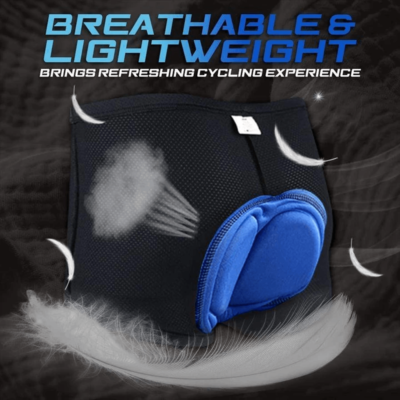 SPECIFICATION:
Color: Orange, Blue, Black, Pink
Size:
Female Size – S/M/L/XL/XXL
Male Size- M/L/XL/XXL/XXXL