Active Shaper Under Shirt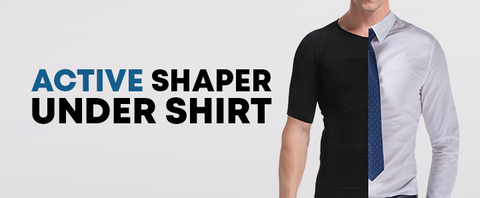 Whether you're working out or commuting to the office during hot weather, the Active Shaper Under Shirt will keep you cool, dry, and moving comfortably. And the best part? You'll get instant abs and have a more defined physique!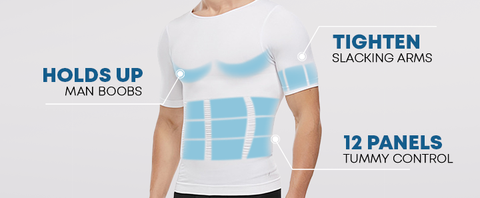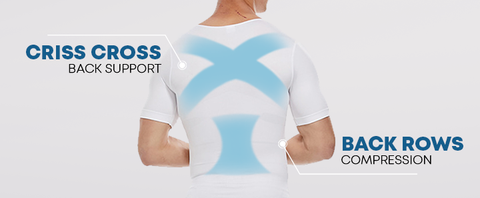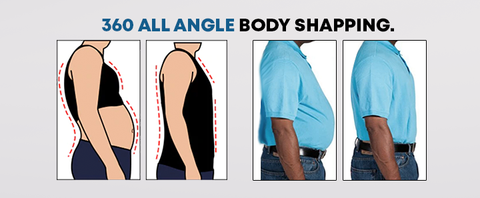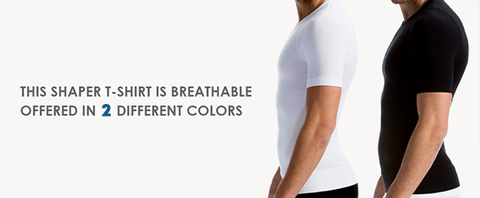 PRODUCT FEATURES:
Cooling effect. 

This shirt has a cooling effect that is triggered by your perspiration to help control your body temperature in extreme heat.

Adapts and improves your body shape.

 Built with integrated muscle padding that makes you look stronger, proportionate, and athletic instantly. Adapts to everybody's size comfortably.

Moisture-wicking. 

This shirt wicks away your sweat to help keep you dry throughout the day. This is a must for a summer work t-shirt.

Breathable.

 The panels allow even more air to circulate through the shirt to cool you down. The fabric is breathable and doesn't wear like a heavyweight cotton t-shirt that would trap heat in.

Seamless design.

 Made for convenience. Constructed to maintain padding in its place when worn and washed. Undetectable and invisible to the eye under all clothing.

Look slimmer instantly.

 Flatten's curves, conceals muffin tops, rolls, and bulge throughout your chest and tummy while wrapping around your midsection to control your spare tire

Comfortable. 

Gives you the control and coverage you need through your chest, sides, and tummy without feeling uncomfortably constricting. 
PRODUCT SPECIFICATIONS: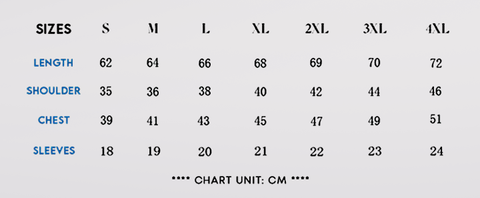 Size: S / M / L / XL / 2XL / 3XL / 4XL

Colors: Black / White