Adjustable Punching Hole Saw Drill Bit
Save your time, money, & energy with the Adjustable PunchingHole Saw Drill Bit Perfect for your DIY projects & a must-have tool for you. Have it for personal or business use.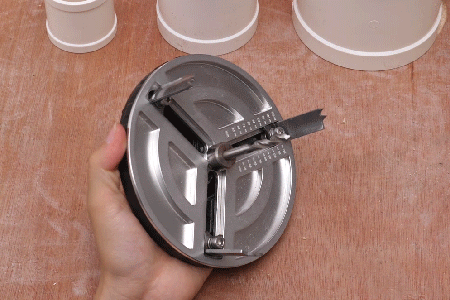 ✔️All Around Tool
✔️Easy to Operate
✔️Long Lasting
✔️Smooth Cuts
✔️Dependable
Cutting accurate holes through boards or any wood materials is somehow a tiring task. Aside from being tedious, it also requires a lot of accuracies and of course, time-consuming.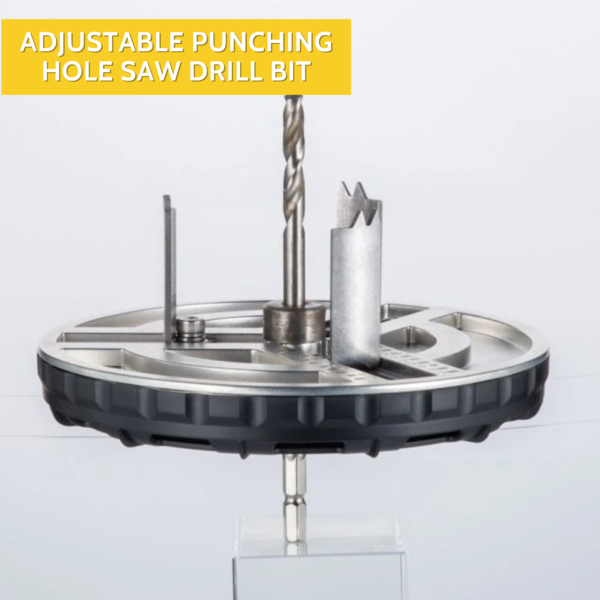 With this Adjustable Punching Hole SawDrill Bit, your task of cutting and drilling holes on woodworks will save you a lot of time and energy. Make this tool a part of your go-to kit in your house renovation DIY projects.
FEATURE(S):
✅PORTABLE AND HANDY – Who says handy tools are less efficient than the bigger ones? This Adjustable Punching Hole SawDrill Bit will prove you wrong! This small but terrible tool is the perfect handyman buddy when doing renovations or fixing messy woodwork.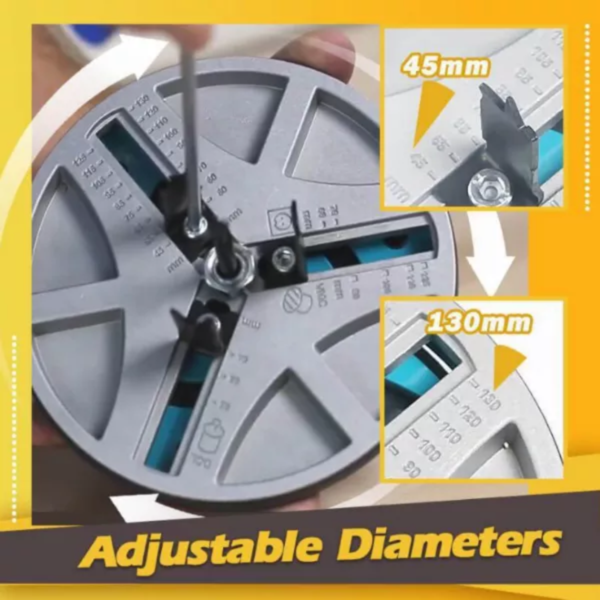 ✅FLEXIBLE – This tool can do almost all hole cuttings in different sizes. Aside from being compact, this Adjustable Punching Hole Saw Drill Bit is full of many surprises. It can cut holes that are of different thicknesses and broadness. Cutting through 45mm to 133mm is easy would never be a problem at all!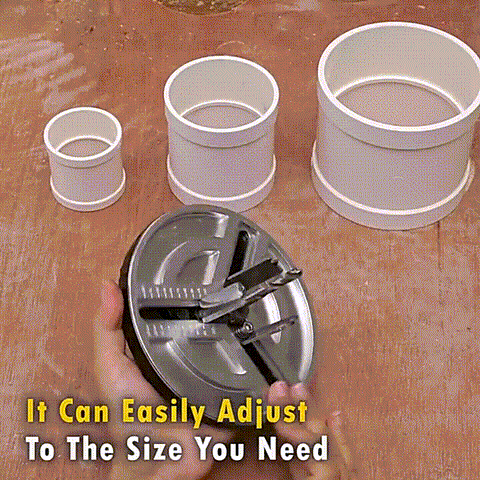 ✅COST-EFFICIENT – Buying multiple blades in different sizes consumes a lot of money and space. The Adjustable Punching Hole Saw Drill Bit can cut different hole sizes in the form of one tool. With just one product, you can fully practice your skills in cutting clean, perfect holes.
✅STORAGE FRIENDLY – Unlike other power tools, this Adjustable Punching Hole Saw Drill Bit is easy to store. As it is handy and compact, keeping this tool in your storage area will never be a problem. You can maximize your extra space and store other trinkets as well.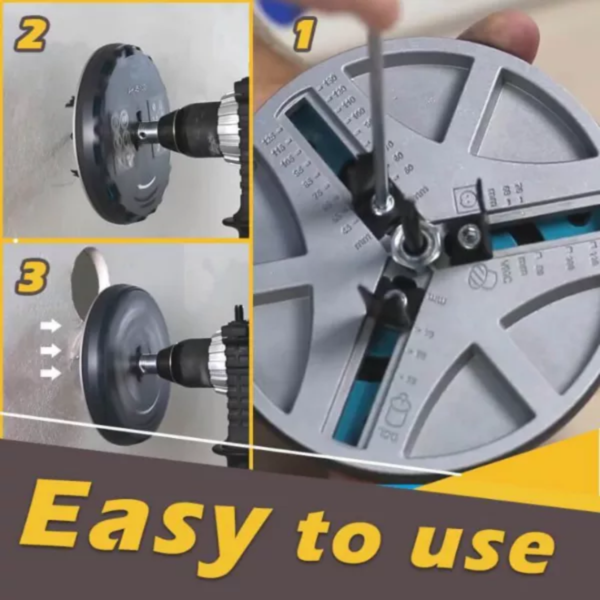 ✅PRECISE CUTS – Cutting holes especially in woodwork is never easy. You need to make sure all cuts are clean and accurate. With this handy tool, your DIY work may look like a professional's job with its expert precision of cutting perfect circles.
SPECIFICATION(S):
MATERIAL: Alloy Steel
COMPATIBLE TOOLS: Cordless Screwdrivers, Power Drill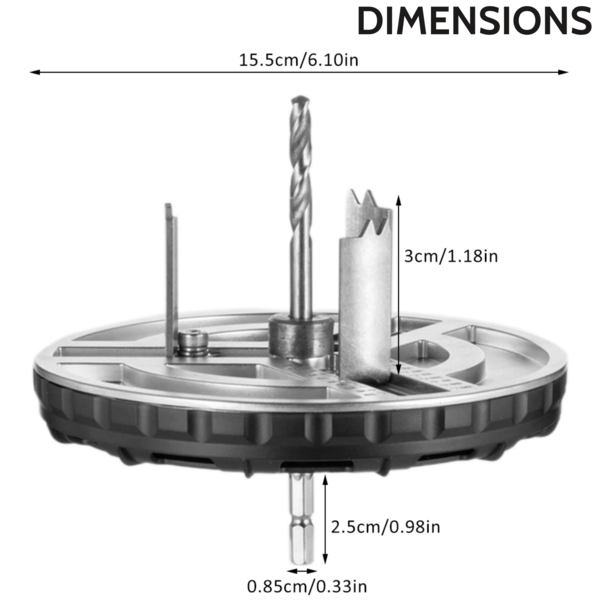 PACKAGE INCLUDE(S):
1 x Adjustable Punching Hole SawDrill Bit