Adjustable Waterproof Cycling Gloves
Adjustable Waterproof Cycling Gloves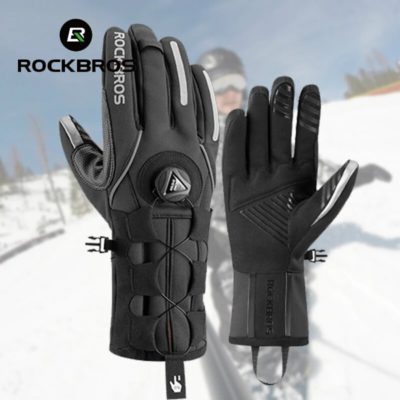 Warm Winter Gloves Windproof Thermal Sports Gloves for Outdoor Cycling Driving Black
WHY CHOOSE OUR WINTER CYCLING GLOVES?
THERMAL GLOVES: Offers warmth and windproof hands protection in winter even below 10 degrees.
NON-SLIP PU: Composite leather on the palm anti-skid while cycling, driving, motorcycling. WATER-RESISTANT on the surface wipe the drops in time
CONVENIENCE: Portable clips on the side of winter gloves can be clip on the bag side or hang on the convenience place. Easy to store
MULTI-PURPOSE: This sports gloves warm & windproof can be not only use for cycling, driving, motorcycle, running, tactical, shooting, hiking, climbing, sports, etc. but also can be used for casual use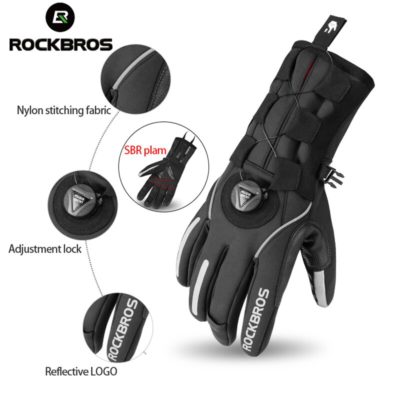 Our Winter Cycling Gloves ensure you have a nice ride in this snowy weather. The Winter Cycling Gloves cover your hand with high-density lining and velvet, keeping your hands comfortable and warm. Featuring a windproof/waterproof design, these gloves can handle all weather conditions.
They are anti-slip and size adjustable, meaning a perfect fit for everyone. Our Winter Cycling Gloves even have reflective tape on the back improving visibility of the cyclist. These gloves keep you safe from the weather and other drivers. Built with conductive adhesive, the index fingers feature touch sensors that make the gloves usable with your phone.
Get back on the road even when the weather says no with our Winter Cycling Gloves.