ATTDX DeepCleansing GreenTea Mask
Give your skin a deep cleanse with this natural, 99% organic deep cleansing mask. ATTDX DeepCleansing GreenTea Mask's formula uses green tea to naturally absorb impurities without drying your skin, plus fruit extracts for a healthy-looking complexion. 
"I just got it a few days ago and I have used it every day since! I love the ATTDX Deep Cleansing Green Tea Mask. I have been using it twice a day since I got it. I'm very happy with the results so far. My skin feels so soft and smooth, and my blackheads are disappearing! I have always had a problem with blackheads and this mask is the first one that actually helped me get rid of them."—Yolanda Anderson—Montgomery, Alabama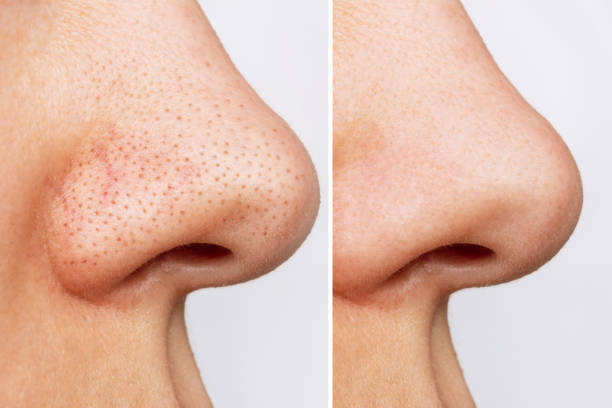 "I've recently been having issues with blackheads that I can't seem to get rid of. I've tried just about every product on the market, but never had any success until I found ATTDX DeepCleansing GreenTea Mask. This amazing mask is extremely gentle and effective with its formula that effectively removes all dirt and oil from your pores while softening the skin. It was easy to apply with the included stick, and it smelled good. I waited 15 minutes after applying and then began to peel it off. Most of my blackheads were already gone, and there were a few stragglers left, but they came off easily once I began the removal process."—Cassandra Smith—Denver, Colorado
What makes ATTDX DeepCleansing GreenTea Mask special?
Helps protect the skin, draws out toxins, and unblocks pores.
Pores are deeply cleansed to combat excess oil and toxins
Pores are tightened to prevent future congestion.
Leaves skin feeling soft, refreshed, and perfectly hydrated.
Provide advanced skincare benefits
Effectively reduce blackheads, control oil, and improve facial dullness
Deeply moisturizes while making you look immediately ageless
Nourish & restore your skin
Boost Collagen & Blood Flow to revive & replenish
7 Days journey of Karrie using our ATTDX DeepCleansing GreenTea Mask
DAY 1
"I am confident that this product will work well for me because I have many blackheads, cysts, and little acne scars. After using it on the first day, I felt that my skin became smoother than before. Before using this product, when I touched my face, it really felt rough and dark. But now after using it, I can feel that my skin is getting smooth and soft. The way I put the mask stick on my face really cleanses deeply into my pores."
DAY 3
"After 3 days of using this product, I noticed that some of the blackheads on my skin were getting lighter. My skin also felt soft and hydrated. As time went on, more and more blackheads disappeared because something inside those blackheads was being removed easily."
DAY 7
"Finally, I got the softness, smoothness, and lightness of my skin that I always wanted. Thanks to this product in just 7 days, I've seen an improvement in my skin. You can get rid of pesky blackheads using this product. It even avoids my skin from being so oily."
How to use:
Spin out the paste and apply it to the face.
Apply evenly to the face and leave it on for about 10-15 minutes.
After it dries, rinse with water
Package Includes: 1PC x ATTDX DeepCleansing GreenTea Mask  (Net Weight: 80g)