Auto Drip Irrigation Watering System
Want to take a HOLIDAY but worry too much that your plants might die from DEHYDRATION?
Or are you the type who unintentionally pulls your plants out of the water because you fear they will dry out when you leave the house?
Eliminate all these worries, because this HERB WATER FUNNEL WILL CARE for your herb pups. And it can effectively recycle plastic bottles, reduce waste and protect the environment.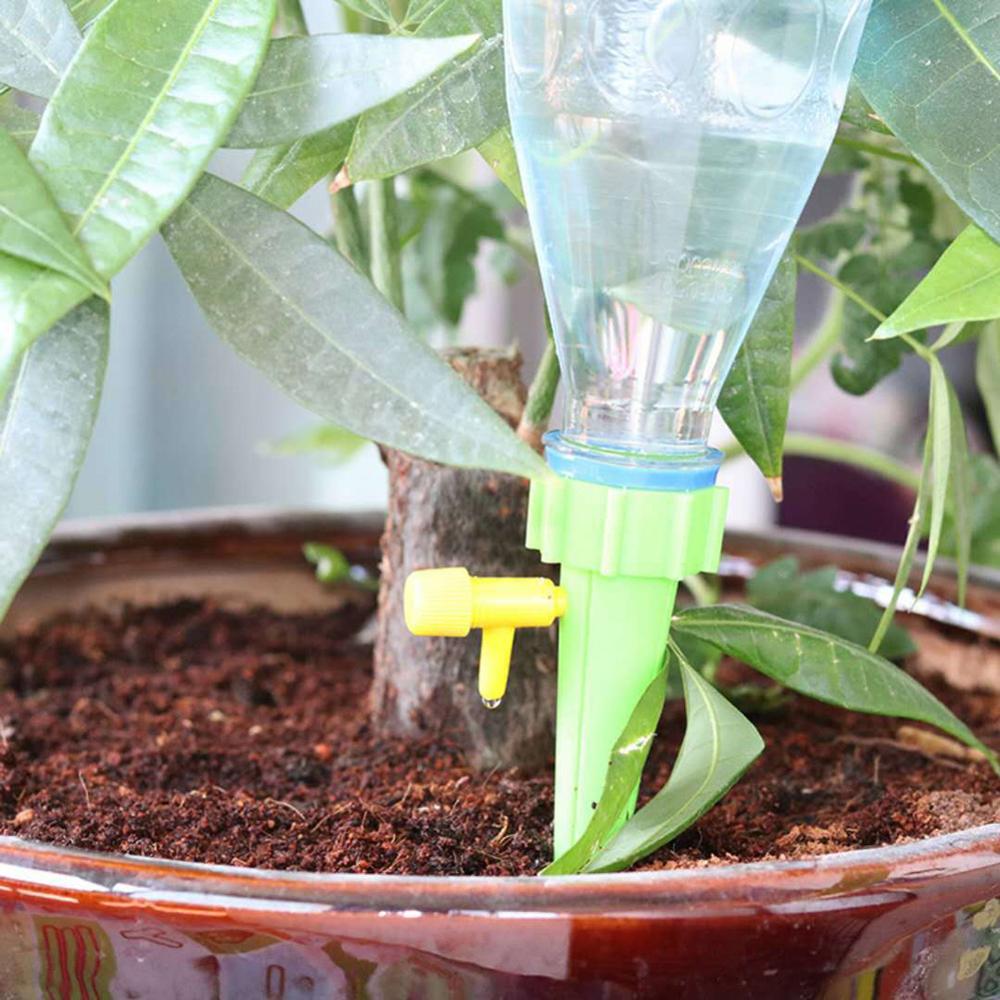 PLANT WATER FUNNEL CONTROL VALVE It is a specially produced device for plant irrigation that can control the dripping rate of water between 0-60 seconds/drop. SUSTAINED RELEASE drops can last ONE to FIFTEEN DAYS.
Material: PP
Quantity: 6/12/18Pcs
Size:13.5*2.7cm
Product color: random
Package Included: 6/12/18 * Auto Drip Irrigation Watering System