Bath Pro Ultrasonic Cleaner
YOUR BRILLIANT CLEAN SOLUTION!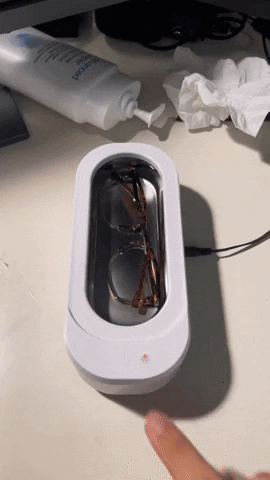 The Bath Pro Ultrasonic Cleaner generates 45,000 Hz of ultrasound waves for a powerful yet gentle clean that won't harm your valuables. No special solution required, it cleans great with tap water!
SUPERIOR CLEANING
Bath Pro ensures the most thorough yet gentle clean possible with little-to-no effort. With a frequency of 45,000Hz, the Bath Pro is able to effectively get into the hard-to-reach areas of your possessions and yield a much cleaner result!
MULTIPURPOSE SOLUTION
Don't limit yourself to glasses, Bath Pro can clean a wide variety of items including rings, bracelets, necklaces, makeup brushes and dentures.
COMPACT & CONVENIENT
We've designed Bath Pro to have a unique, compact frame that's also battery-powered. Making it simple to use wherever, whenever you choose.
Package Contains
1x Bath Pro Ultrasonic Cleaner
1x Adapter