Bendable Cleaning Brush
❤It is recommended to use different gap brushes for cleaning in areas such as the kitchen, bathroom, and furniture to avoid cross-contamination.❤
😍Easily brushes dirt from all crevices and dead ends.
Features
Bendable Design
Double-sided curved to fit the curved surface, the brush handle is connected by multiple joints, has good flexibility, and fits the corners of the curved surface to increase cleaning power.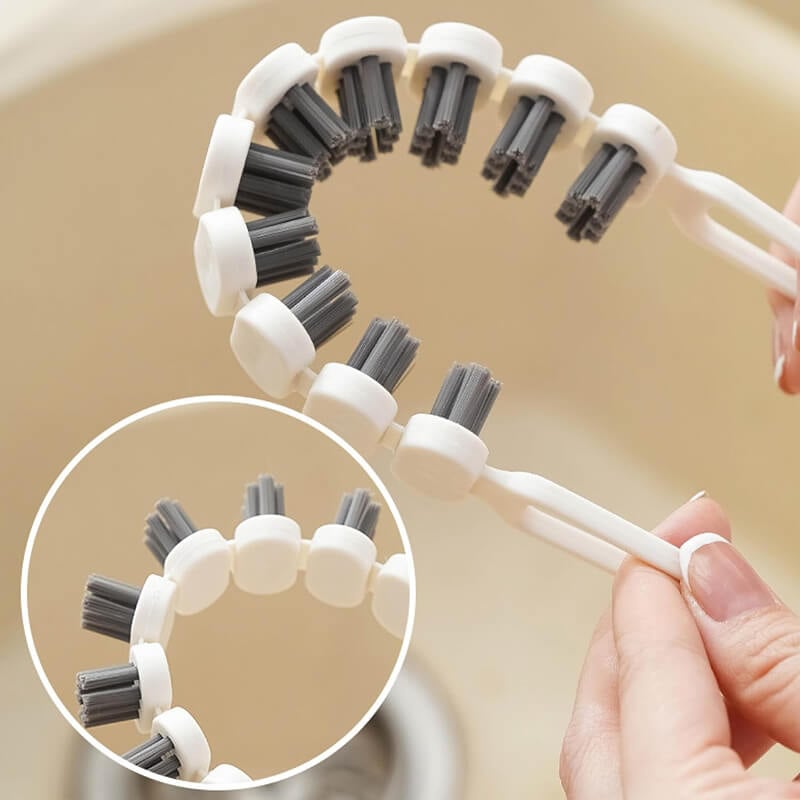 Efficient Dirt Removal 
The bristles of the curved crevice brush are specifically designed to effectively remove dirt, dust, and debris from hard-to-reach areas. The curved shape allows for better contact with surfaces, ensuring a more thorough cleaning.
High-Quality Material
The bendable cleaning brush uses dense bristles to easily remove dirt. The bristles are dense, soft and durable, and can easily remove dirt from the narrowest gaps, making your home cleaner and more hygienic.
Hang Hole Handle
This bendable cleaning brush comes with hanging holes for hanging storage. Hang it to drain after cleaning. It does not take up space and is not easy to breed bacteria. It is convenient for hanging and saves space.
Specifications
Material: Plastic
Size: 26.5 x 2.8 x 2 cm
Weight: 28g