Bicycle front light
New form bicycle light
Unlike other bicycle front lights, this product has a 180 degree wide lighting area. It also has high brightness, anti-glare design, integrated battery, USB recharging, battery indicator.
It is produced for bicycle users who want stronger and wider illumination during night rides, prioritize safety and prefer robust and durable products
900 lumen super bright light
A powerful LED headlamp with a 180-degree wide illumination area will keep you safe in nighttime traffic. You will see dangers more easily when you ride by bike in the dark. At the same time, car drivers will be able to spot you. With age, night vision ability decreases. This product will make night cycling possible for older people.
IPX4 Waterproof
Sealed waterproof design of housing. Don't worry about rain. Enjoy cycling.
Battery capasity: 2000 mAh.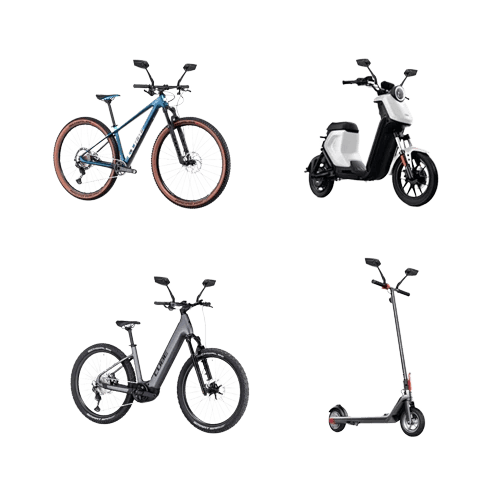 Suitable with most of the bike models
The new form bicycle front light is suitable with most bicycle models. Easy to install and use. It contributes to your safety while cycling at night.
Specifications
206g 3.7V, 2000mAh, 900 lm,
Size: 9x4x3 cm
Waterproof grade: IPX4,
Charging method: TYPE-C,
Modes: 4 light modes,
Material: Aluminum plastic shell
Packing list:
Bicycle headlight*1
Aluminum bracket*1
Anti-skid pad*1
Bracket belt*1
Data cable Type-C*1