Biodegradable Grass Seed Mat
LEVEL UP YOUR GARDENING SKILLS EFFORTLESSLY!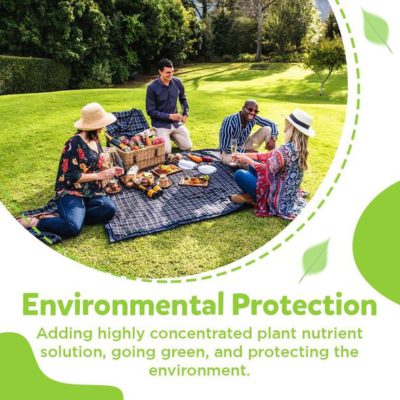 Put life into your garden or backyard for your family and friends to enjoy by easily growing your own grass with less effort with this Biodegradable Grass Seed Mat! It is made of biodegradable fabric that prevents seeds from getting washed away so they get placed properly and grow perfectly.
This easy to use grass mat includes seeds and fertilizer in each roll to create an all-in-one growing solution so you won't have to spend on seeds, fertilizers, as well as planting tools.
You only need to simply roll the mat up on your designated surface, water, and watch them grow and transform your garden or backyard to look perfectly lush and green.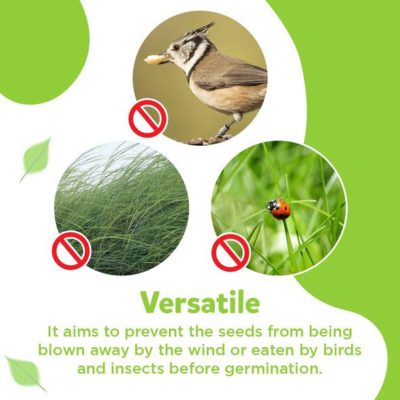 HIGHLIGHTS
All-in-one growing solution – Designed with seed, fabric and fertilizer in one easy to use 'roll out' growing system on a biodegradable mat.
Biodegradable fabric –

Made with biodegradable fabric to prevent seeds from getting washed away and holds moisture for faster and uniform growth.

Perfectly placed seeds –

Each seed will be surrounded by fertilizer and held in place between fertilizer and biodegradable fabric.

Easy to use –

Simply roll out on your preferred surface, water, and watch it grow in a few weeks.

Perfect for sun, shade, and slopes –

Designed for full sun and dense shade has fine-bladed texture and medium to high drought resistance.

Patch and repair roll –

Super lightweight and easy to roll out and revive weak grass areas.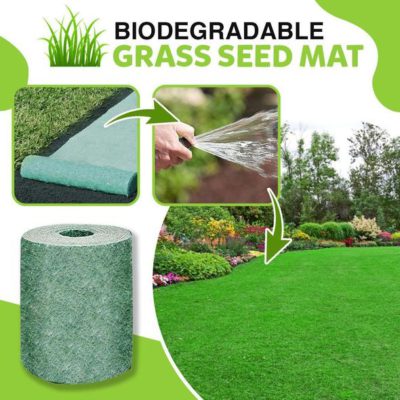 SPECIFICATIONS
Size: 20cm x 200cm , 20cm x 300cm, 20 x 1000cm , 20cm x 1500cm
PRODUCTS INCLUDE
1 x Grass Seed Mat