Foldable Portable Butane Stove 2600W Camping Stove
Camping Stove Gas
Safe:Security of sichuan shore Magnetic suction over voltage protection valve, tank off automatically when the pressure in the tank is too high, to cut off the gas supply, ensure safety.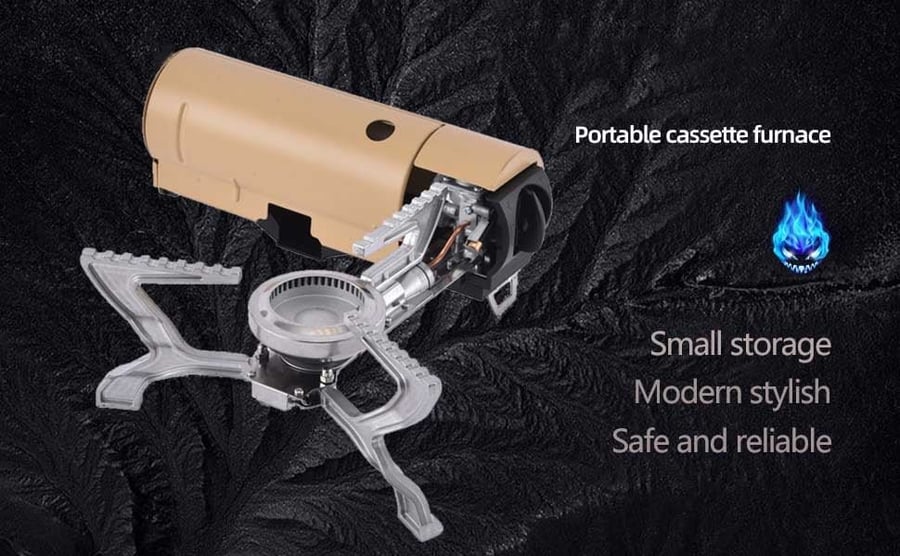 Adjustable:Electronic ignition switch Firepower freely adjust, meet your needs all kinds of cooking Leak prevention design of a switch is not closed, tank can't install.
Anti skid: Prevent slippery design, smooth shift, anti skid.
Data:Alloy production, real, prevent slippery, solid, wide, can open synchronization or receive for pot size 10-26 cm in diameter.
Portable:To receive a small design Barrel to receive does not occupy a space, fashionable in design.
Product tutorial
| | | | |
| --- | --- | --- | --- |
| 1. Open the shell | 2. Rotate 90 ° from the head | 3. The alignment magnetic suction valve into the tank | 4. open the linkage bracket |
Please note: the gas tank is not included in the package!