CAPOPRO V2.0
🔥Place your order today and enjoy a 10% Extra Discount. 🔥 Discount Code: F10
Full Refund Due To Quality Issues
PayPal & Credit Card Payments Supported
Fast refund>>100% Money Back Guarantee
Customer Service Mail: [email protected]
Our recently upgraded CapoPro V2.0 doubles as a professional capo and tuner. It's made of light aluminum alloy metal, is durable and lightweight, and easy to carry and use anywhere.
CapoPro has consistently been the trusted leader in the guitar industry, used by beginners, experts, and everyone in between. Try it for 30 days and if you don't like it, return it for a full refund, no questions asked!
Easily tune your guitar with this Digital Guitar Capo and Tuner!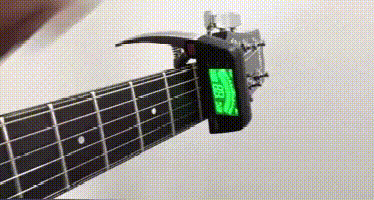 Digital Guitar Capo and Tuner is a professional and practical electric acoustic guitar bass tuner and also a professional capo. It is designed for tuning guitar, ukulele, bass, violin, mandolin, banjo, etc! It allows you to tune chromatic, bass. The tuner has a highly sensitive, highly accurate tuner built onto the capo.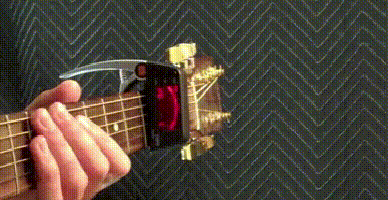 KEY FEATURES:
MULTIFUNCTIONAL – Guitar Capo Tuner 2 in 1, TCapo20/20C is not only a professional capo but also a professional tuner.
TUNER ADVANTAGES – Sensitive and accurate clip-on tuner has good anti-interference ability, responds fast. With a large clear LCD screen, easy to read and use. As a tuner supports Chromatic(C)/ Guitar(G)/ Bass(B) tuning.
CAPO ADVANTAGES – Quick change and easy to press on instruments, soft rubber pad at contact points between the instrument and stand to provide perfect protection on your instrument. No scratches no fret buzz for acoustic folk electric guitar.
CONVENIENT DESIGN – Made of light aluminum alloy metal, small and lightweight, easy to carry anywhere. No need to carry multiple accessories when traveling or concert, save your time and space. Easily adjust with one hand, very convenient.
WIDE APPLICATION – The guitar capo tuner supports all acoustic and electric guitars, folk guitar, classical guitar, ukulele, banjo, mandolin, bass, violin, chromatic, etc. Adequately combine the advantage of tuner and capo. Guitar Tuner Designed for beginners and professionals. Perfect as a birthday, Christmas Gift.
HOW TO USE:
Clip the tuner on the guitar neck. Adjust the tuner to a good angle to better see the display screen.

Press the button for 2 seconds to power on the tuner.

Select the tuning item. Press the button repeatedly to select the tuning items.

The pointer points to the middle vertically, the screen turns green, that means the tune is correct.

The pointer points to the left, the screen turns red, that means the tone is low.

The pointer points to the right, the screen turns red, that means the tone is low high.

If there is no signal input for 3 minutes after turning on, the tuner will turn off automatically. To restart the tuner, please press the button for 2 seconds.
SPECIFICATIONS:
Tuning item: a. Tuning under the special key: C(Chromatic); b. String instrument tuning: Guitar(G) Bass(B)
Tuning range: A0 (27.5Hz) — C8 (4186Hz)
A4 Calibration: 430Hz—450Hz
Tuning mode: Clip
Tuning accuracy: ±1cents
Half-note tuning item: b bb bbb
Power Supply: 1 x CR2032(3V,240mAh) Button Battery
PACKAGE INCLUSION/S:
1 x Digital Guitar Capo and Tuner
FREQUENTLY ASKED QUESTIONS
Q: What is the size and weight of CaproPro V2.0?
A: The dimensions are 12.5 x 10 x 2 cm, and it weights approximately 125 grams
Q: Does CaproPro V2.0 work with electric guitars?
A: Yes, it is compatible with electric and acoustic guitars
Q: What battery does CapoPro V2.0 require?
A: 3V CR2032 Button Battery