CATACAM BABY BACKSEAT CAMERA
CATACAM BABY BACKSEAT CAMERA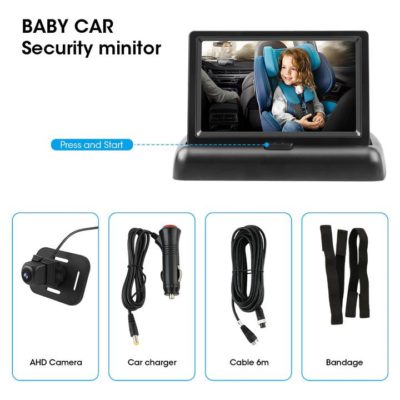 WHY CATACAM?
Our must-have travel baby monitor is hands-down the easiest and safest way to check on your baby in the car. It replaces out dated and distorted baby mirrors, offering an unrivaled view of baby in the car. Hazardous baby mirrors just do not compare to the safety and reliability of catacam®.
STRESS FREE TRAVELING
Is watching over your baby while driving quite difficult? Are you constantly turning back and re-adjusting over and over again, putting you and your baby at risk? Using a baby monitor in the car will definitely make your life easier and safer. This camera is a new mommy must have!
SAFER THAN TRADITIONAL MIRRORS
Typical car mirrors vibrate, shake, and move around while you are driving which can be very distracting for the driver. Mirrors can also reflect heat on to your baby and objects around your baby which can be extremely unsafe.
ALL IN ONE
Cata Cam works just like a baby monitor that you use inside your house. The system focuses a camera on the baby and sends the image to a screen located within easy viewing of the driver. This allows you to see how your baby is doing without needing to take your hands off the wheel or turn around to check.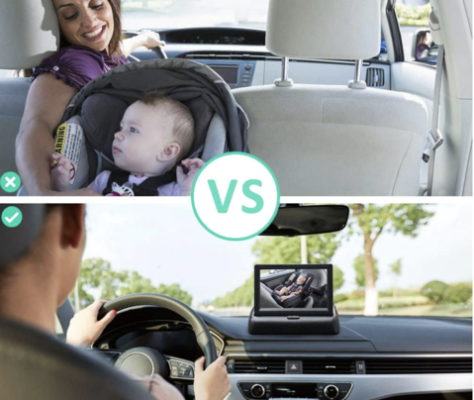 SAFETY AND DURABILITY
Wide & clear view to watch your baby head-to-toe reflection!
Night vision function whilst night driving.
The adjustable camera angle adjusts easily for an optimum viewing angle.
One size fits most trucks and cars, fixed and adjustable headrests.
Installs in seconds, no tools required.
Dual-strap system provides maximum safety & stability.
NOT AVAILABLE IN STORES
PACKAGE INCLUDES:
x1 Screen
x1 Camera
x1 Cable