CC™ FrostGuard Compact Kinetic Heater
Hear What Our Delighted Customers Have to Say!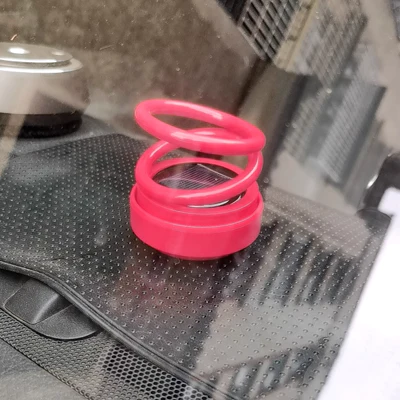 "The Biancat™ FrostGuard Compact Kinetic Heater is an absolute game-changer! It performs miracles, effortlessly vanquishing frost and ice from my car windows. What truly amazed me is its ability to combat fog, guaranteeing crystal-clear visibility during nighttime drives. Trust me, this product is worthy of being gifted!"
– Jimmy Wilson
How Does It Work?
Elevate your winter experience with our remarkable compact heater, which introduces an ingenious dual-ring suspension system that not only enhances its functionality but also lends an element of grace to its design.
When set in motion, these rings perform a mesmerizing dance, igniting a process that releases kinetic energy, and it's this energy that is skillfully harnessed to infuse warmth into your surroundings.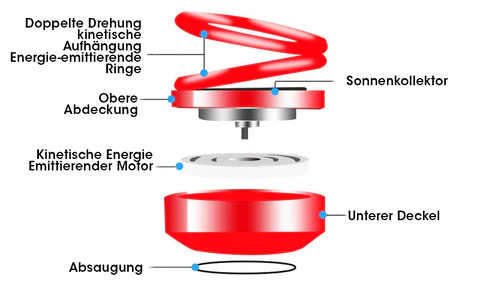 Marvel at the elegant rings spinning, seamlessly converting kinetic energy into gentle, enveloping heat that transforms your space. Whether in your vehicle or indoors, our exceptional heater swiftly removes ice and creates inviting warmth, ensuring stress-free, heartwarming winter journeys.
Bid farewell to winter's chill with our sophisticated and efficient compact heater. Embrace its enchanting warmth, redefining your cold-weather moments as a testament to comfort and relaxation.
A Versatile and Stylish Addition to Your Vehicle and Home
The Biancat™ FrostGuard Compact Kinetic Heater doesn't stop at vehicles; it swiftly delivers warmth to your home. Enjoy a cozy living space during the coldest winter months, making it an essential year-round companion.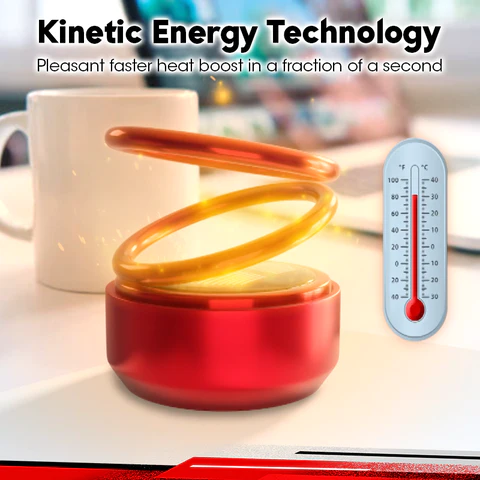 But it doesn't end there; this heater's versatility shines in unexpected places. When you're feeling under the weather, it becomes a source of comfort. Placed strategically above your toilet seat, its warmth ensures restroom breaks are pleasant, even when you're unwell.
Stylish, Eco-Friendly, and Cost-Effective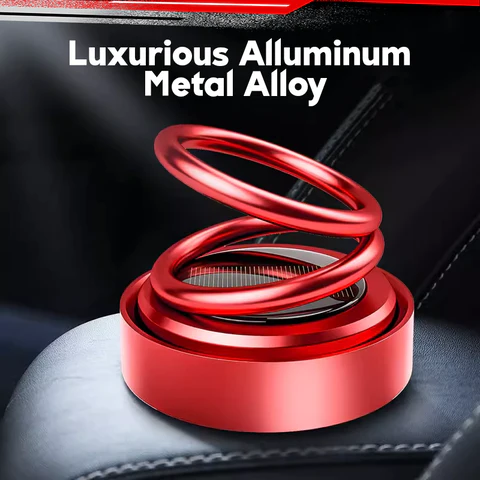 Our heater isn't just functional; it's aesthetically pleasing and solar-powered. Harnessing solar energy, it not only provides efficient heating but also promotes sustainability, saving you from rising energy bills. Stay warm while being kind to the environment!
Why Choose Biancat™ FrostGuard Compact Kinetic Heater?
✔️ Complete 360° Frost Elimination
✔️ Zero Heat or Radiation Emissions
✔️ Child-Safe Technology
✔️ Efficiently Utilizes Kinetic Energy for a Gentle, Cozy Warmth
✔️ Promotes Well-being with No Adverse Effects
✔️ Combines Sleek Design with Effortless Setup
✔️ Harnesses Solar Power for Economical, Eco-Friendly Comfort
Specifications:
Product: Mini Portable Kinetic Heater
Applicable scenes: vehicles, living rooms, bathrooms, etc.
Size: 10*6cm/3.93*2.36in
Color: Black/ Blue/ Red/ Grey
Package Includes: 1 x CC™ FrostGuard Compact Kinetic Heater