CollagenPeptide Anti-wrinkle EyeCream MassageRoller
This collagen peptide eye cream can effectively improve eye bags, dark circles and wrinkles, replenish collagen for skin and improve skin elasticity
"I have been using Compact repair AntiWrinkle EyeCream for about 2 weeks now and have found the results really good. This eye cream is ever so soothing , and really does plump up sunken areas, relieves lines, feels great on puffy lids, stressed skin. It is very rich compared to some cream that are seemed to be runny, and watery. I find my under-eyes are brightened now and I am really glad to see this result! Thanks to this EyeCream!"
– Amelia Moore, New York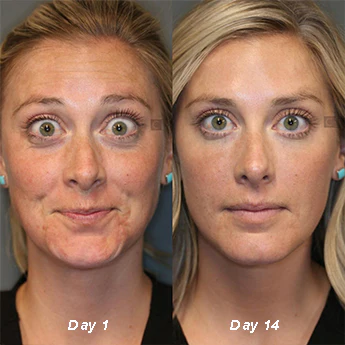 "Where has this product been hiding? I can't even count how much money I've spent on products trying to counteract the effects of aging. This product is exactly what I've been looking for. The results I've seen in only 2 weeks are beyond what I could've ever expected. I'm truly amazed at how well this works. I've seen a difference in the wrinkles around my eyes, as well as those lines between my eyebrows."
– McKenzie Taylor, Fillmore, Utah
How does CollagenPeptide Anti-wrinkle EyeCream MassageRoller work?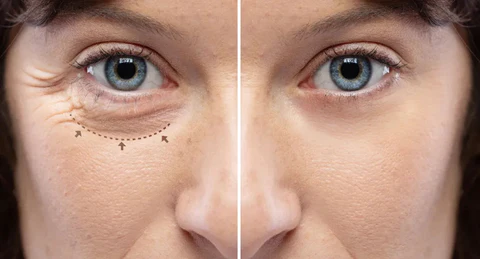 CollagenPeptide Anti-wrinkle EyeCream MassageRoller is known for its lifting effect, as it freezes wrinkles and expression lines. It also contains hyaluronic acid and amino acids which contribute to skin looking plumped, healed, and hydrated, with improved elasticity.
Consist of 3 Key Ingredients for CollagenPeptide Anti-wrinkle EyeCream MassageRoller: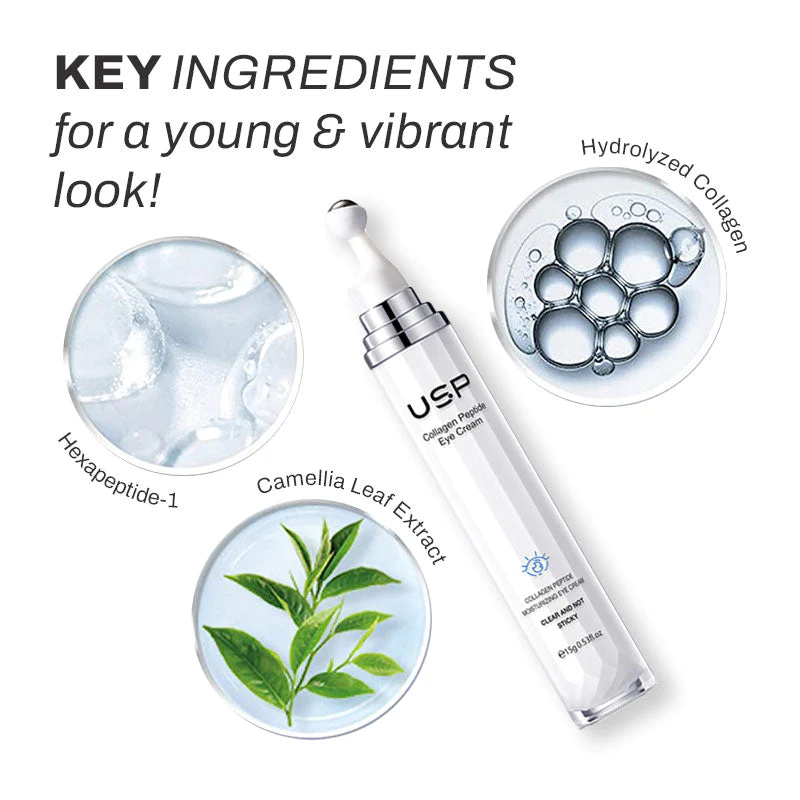 Hydrolyzed Collagen : Your skin is made up of collagen proteins, so it makes sense that collagen supplements can heal it. The effectiveness of products depends on how the collagen is made and how the body uses it. Some research has shown that taking collagen supplements may benefit the skin by reducing certain markers of aging.
Hexapeptide -1 : is a synthetically derived peptide that is used in a wide range of skin care and makeup products.  Like all peptides, has water-binding properties and skin-restoring abilities. It is considered a neurotransmitter-inhibiting peptide, meaning it could have the ability to target expression wrinkles; however, that benefit has been overstated in certain cosmetics claims.
Camellia Leaf Extract : From the minimally processed buds and leaves of green tea. There is research showing that white and green teas have the highest concentration of antioxidant properties (via their polyphenol and flavonoid content) of all teas. However, even though tea flavonoids are effective antioxidants, it is unclear to what extent they increase the antioxidant capacity of humans.
What makes AGELESS Snake Venom WrinkleReduction EyeSerum Your Great Choice?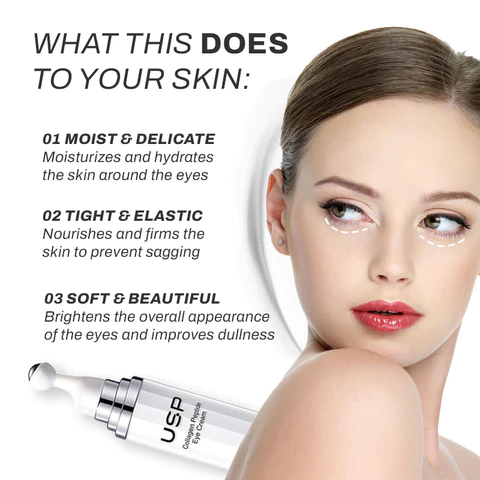 This small synthetic peptide firms and smoothens the skin around the eyes.
Quickly absorbs to revitalize the delicate eye area
Helps you to have bright, lifted, and youthful-looking eyes.
Helps to reinforce and firm the appearance of the skin on the face
Reduce the appearance of fine lines and wrinkles while locking in moisture.
Ideal for all skin types, including sensitive or reactive skin.
Restore your youthful skin.
It is appropriate for both men and women.
repairs the skin around the eyes
Moisturizes, cares for fine lines, hydrates the skin
Makes the skin around the eyes look hydrated and shiny.
Reduces lines and wrinkles and boost firmness and softness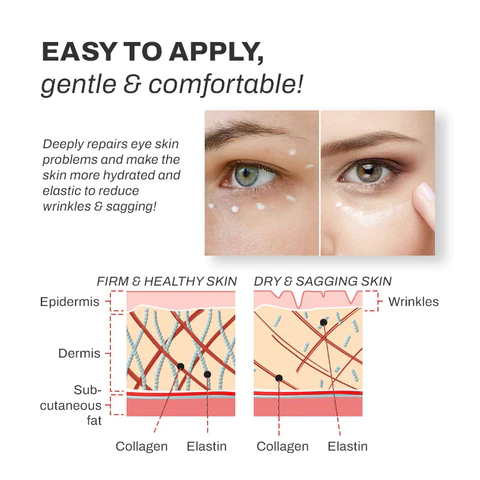 Product specification:
1 x CollagenPeptide Anti-wrinkle EyeCream MassageRoller (20g)