Corn Kerneler
Easily strips lice off the cob with one push!
First, start at the thin end of the cob and firmly push the Corn Hammer down to collect each piece of corn. No more confusion!
Also, Corn Grains has a really big limit, it can store more than two ears of corn! Most importantly, you can squirt out all the corn effortlessly and let your delicious corn feast begin!
Plus, the stainless steel cutting edge is so sharp that it allows you to strip the background of your corn with almost no effort. It is dynamic and adapts to the width of the cob. Most importantly, it is safe for your children.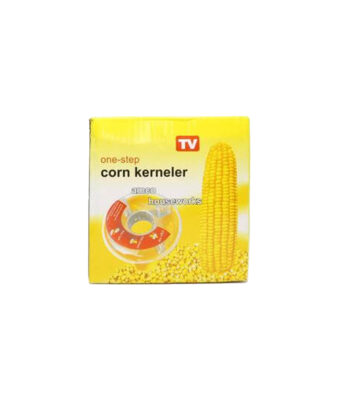 Product features:
Material: Risk-Free Plastic and Stainless Steel
Dimension: 5 x 3.8 x 0.5 inches
Capacity: 1.25 Cup
Package Includes: 1 x Corn Kerneler