CRYSTAL DIAMOND LAMP
CRYSTAL DIAMOND LAMP
ENRICH YOUR ATMOSPHERE WITH A CLICK
Crystal Lamp brings down the stars into your home! Our unique decorative lamp is an instant ambiance changer and a wonderful choice of lighting for the enjoyers of warm colors!
Dazzling like a diamond, the homey colors and unique illumination create a magnificent atmosphere! All you need to do is to click, sit back and enjoy the light show!
You can take it with you in the bedroom, to the balcony to instantly fill the gloomy setting with a magical glow! Let your surroundings bloom as you enjoy your cozy evenings!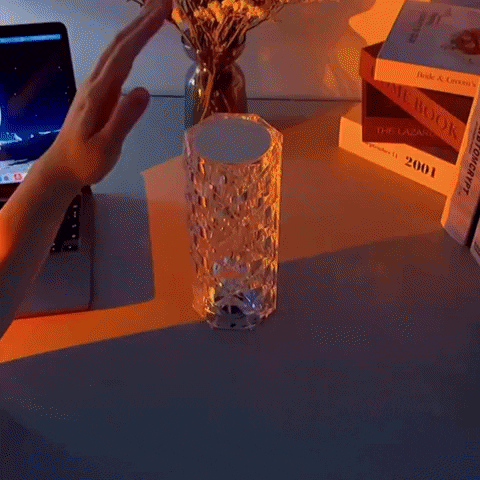 FEATURES:
Crystalize your atmosphere –Create the perfect atmosphere for a relaxing evening and enjoy the cozy setting the warm illumination brings to your home!
Transform any scenery- You don't have to stay in the dark as this can always accompany you to bring a magnificent glow to any gloomy place!
Pick your ambiance- Set the suitable mood for the occasion, choose between the three smooth lighting patterns and switch between them in a click!
This is the ultimate choice-Set a wonderful mood for all your evenings no matter where you are with our portable crystal lamp!