Curious Interactive Bear Plush Toy
Curious Interactive Bear Plush Toy
It is a curious cub, eager to be picked up and hugged (he will hug you back!), play peekaboo, and even dance from time to time.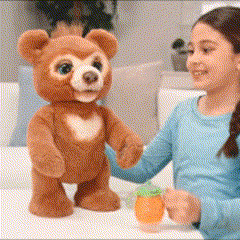 Let us not forget snack time! Feed him a bottle or snack, and he will make a sound of eating. He is also a talkative bear-he will chatter when talking to him.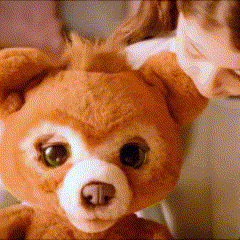 In night mode, this little cutie will close his eyes, make a drowsy sound, and play one of four 5-minute soft music. Good dream, Cooper!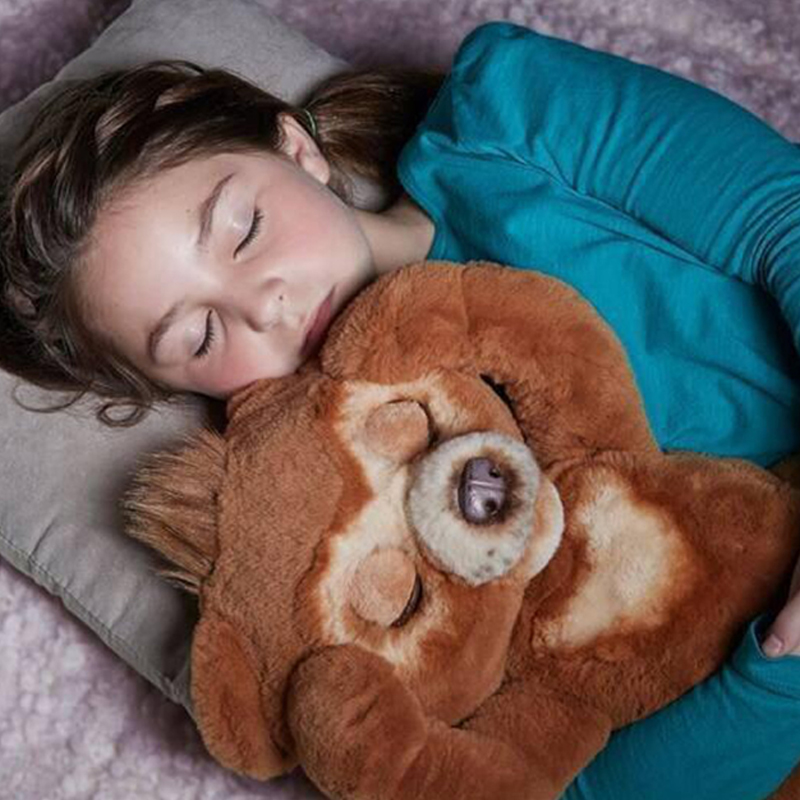 Amazing interactivity and lifelike
This curious and expressive bear cub likes to play with you during the day. In night mode, he will make a drowsy sound and play soft music. He is the best friend from day to night!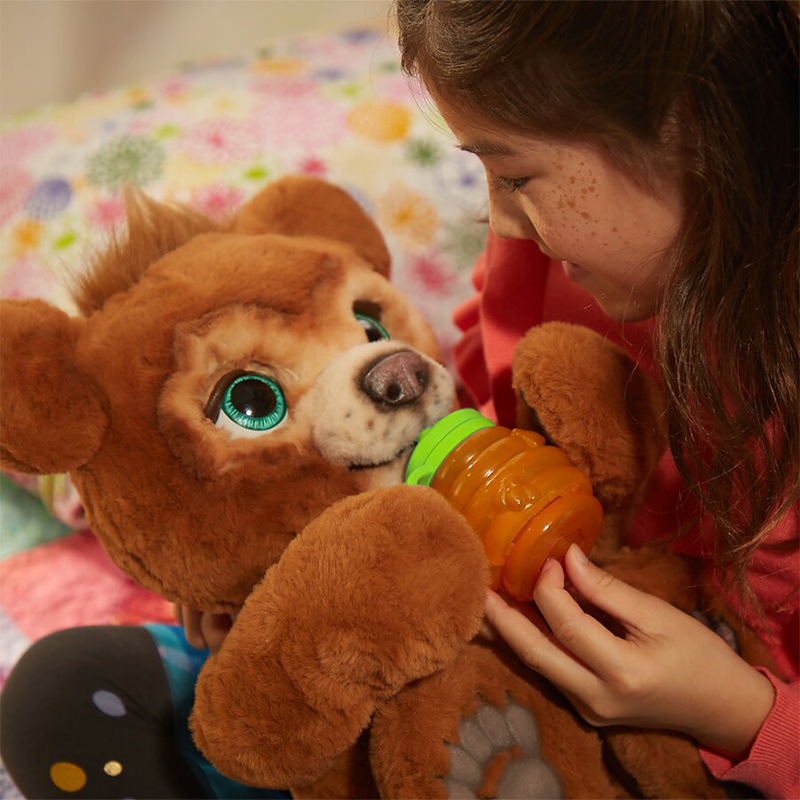 Cool accessories:
Give him his bottle or snack (two parts of a cool three-in-one toy) and he will make a cute eating sound. He also likes to gently comb his head with a brush, which is the third part of this convenient accessory.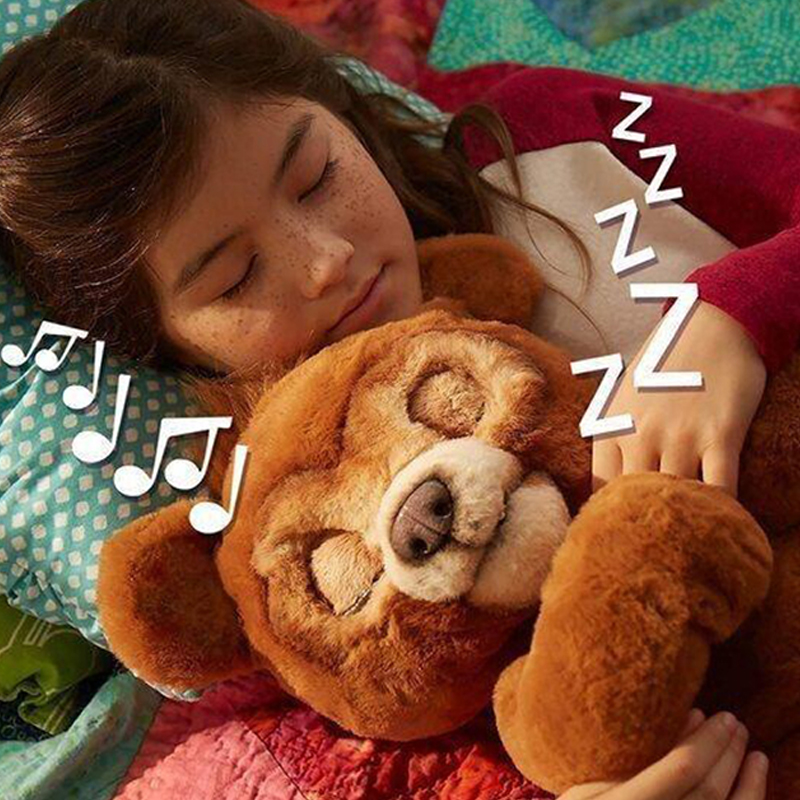 Sounds and movements:
Pets have more than 100 sound and action combinations. He can move his head, eyes, ears, nose, mouth and arms, and he can also make many funny sounds-babbling, eating, laughing and…snoring!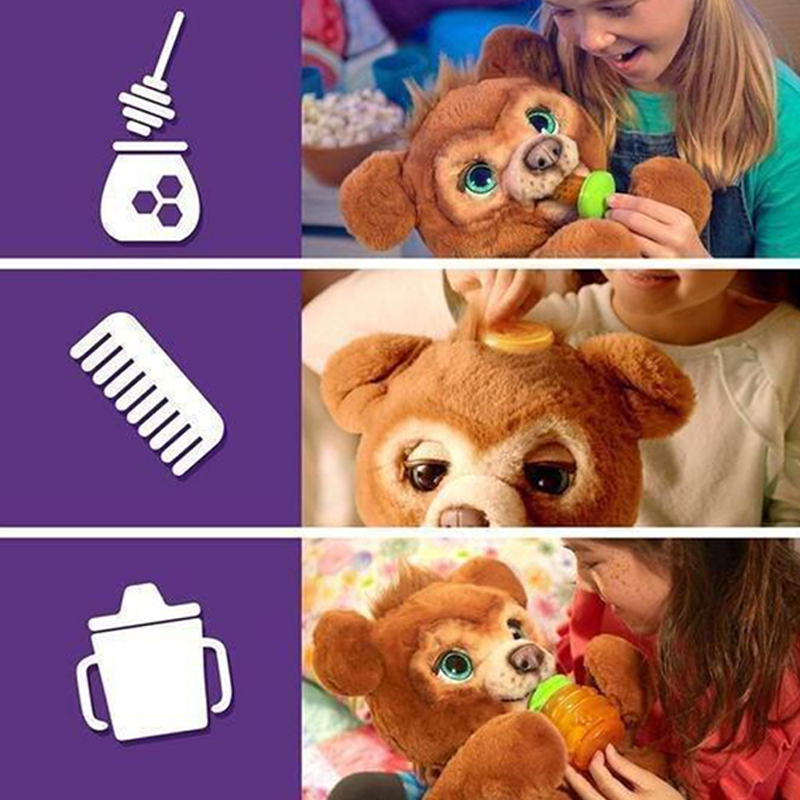 Cute and curious:
This cub is eager to learn new things and take exciting adventures. Children can enjoy introducing their world to him and have a partner who can play all day and snuggle up at night.