Detangling Brush
Cut detangling time in half!
Whether your hair is kinky, curly, wavy or straight the Detangler Brush has been engineered to tame your tangles and smooth your coils efficiently! Get your perfect hair and more spare time to enjoy coffee in every morning!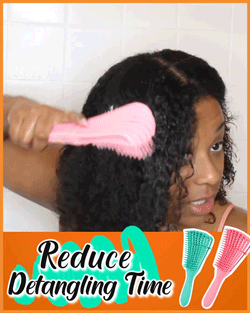 The special flexible bristles produce air cushion to reduce friction between hairs which can be used on wet or dry hair. No more over pulling and damage to your lovely hair! You can enjoy every moment that the brush massaging your scalp.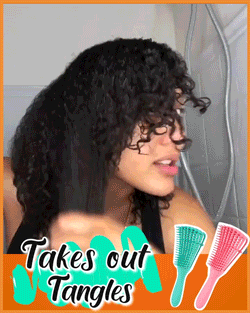 Easy Detangling: Flexible brush heads with separated bristles are specially designed for detangling curly, wavy, coily, kinky without hair damage.
Make your hair shine: It takes out tangles without yanking, but also smoothes the cuticle layer, making your hair shine!
Minimize Shedding: constant pulling can cause strands of your hair to break or fall out. This brush is composed of flexi-bristles that work to separate the hair by gently unraveling even the toughest tangles.