DIY Bicycle Model Scale
DIY Bicycle Model Scale
Meaningful Gift For Your Family!
The bicycle model is made from alloy, the creative design that resembles a real bicycle from structures to colors. Products are meticulously processed, delicate, sturdy material, and durable through time.
Fun Activity
DIY Bicycle Model Can develop oueconcentration, hands-on skills and hand-eye coordination. providing an exciting activity for our to enhance hands-on skills, explore creativity, express emotions and improve artistic skills.
Decor Item Perfect For Desk At Home
The bicycle model alloy is designed in a nostalgic color and retro form. You can place it in many positions such as decorating a cafe, hanging on the wall, placing on a shelf, decorative umbrellas in the living room, souvenirs gifts…… to make the space more luxurious and lively
Meaningful Souvenir For Your Beloved Ones
A fantastic product, especially for those who love the classic vintage style.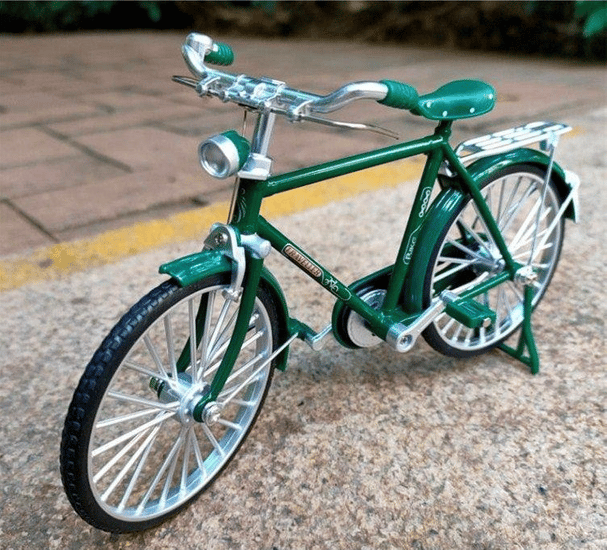 Product Detail
Dimensions: 11 x 18cm
Material: Alloy and plastic
1:10 scale scaled-down with bicycles
PACKAGE
1* DIY Assembled Bicycle Model(51PCS)