👨‍👩‍👧‍👦Valentine's Day Gift🔥DIY Keepsake Kit
👨‍👩‍👧‍👦Valentine's Day Gift🔥DIY Keepsake Kit
🎊"We were amazed how easy it was to create our keepsake with such incredible details. This was such a thoughtful surprise gift!" – Tessa & James
Spend quality time together making a unique keepsake with the people you love. Easy and fun to do from home.
100% guarantee of good results.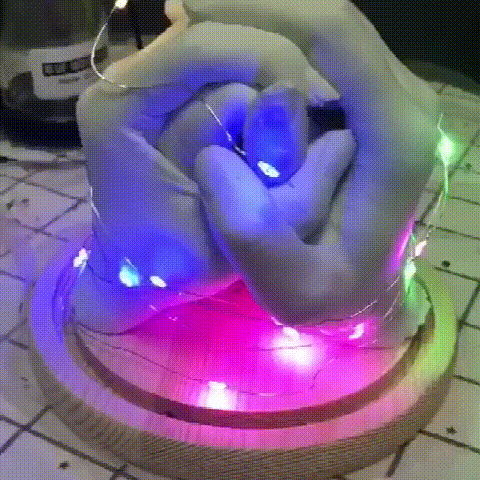 🎊Unlike any photo this one-of-a-kind keepsake will show very wrinkle and vein, every curve of your ring, and everything else you love so much about someone. Have lots of laughs creating this together, and freeze a special bond in time forever.
100% Result Guarantee
3 Easy Steps From Home
A Keepsake Like Nothing Else
The Gift That Works For Any Occasion
AN UNFORGETTABLE GIFT

🎊Give the gift of a memory you make together.Spend Quality time with your partner creating a unique keepsake that you can cherish forever.We 100% guarantee good results.
A box of chocolates is temporary,our one-of-a-kind keepsake will remind you of the time you spent together forever.Every curve of your hands ,every detail of your rings,everyaspect of your partner's hand will live on forever.
IN JUST 3 EASY STEPS
🎊You will find that the process of making your statue is as satisfying as the results.The laughs you will share add to this priceless memory.Less than 30 minutes of following 3 easy steps from home to create intricate details that will amaze everyone.
FREEZE A MOMENT IN TIME
🎊Always remember how small they were by making a unique keepsake of this moment in their lives.Easy and fun to do with your little one.We 100% guarantee good results.
🎊No photo will truly capture how young they were.This one-of-a-kind keepsake will show everytiny finger or toe and let you freeze the moment where their hand barely filled your palm.
👨‍👩‍👧‍👦Valentine's Day Gift🔥DIY Keepsake Kit
SIZE CHART FOR OUR KITS
Baby Kit :
1 baby hand (up to 12months old)
1 baby foot (up to 12 months old)
Adult Kit:
2 adult hands
1 adult hand with 1 child's hand
3 children's hands(up to 12 years old)
1 adult hand with 1 dog paw.
Family Kit:
4 adult hands
2 adult hands with 3 children's hands
6 children's hands (up to 12 years old)
Packaging Included:
DIY Keepsake Kit