Emergency Fire Blanket-The Best Gift For Your Family
It's the first thing every Fire Department will tell you to grab.
Alarming Fact: 48% of all home fires start in the kitchen.
Most start from simple oil based cooking.Keeping an Emergency Fire Blanket in your kitchen is one of the most important decisions you can make for you and your family. Just pull the straps to release the fire blanket, cover it over the fire and it's instantly suffocated before getting out of control.
We recommended keeping one in the house per person. It's a one time purchase that can save lives and thousands in damages.
It's So Simple!
Even children and elderly can use it.
What Customers Are Saying…
⭐ ⭐ ⭐ ⭐ ⭐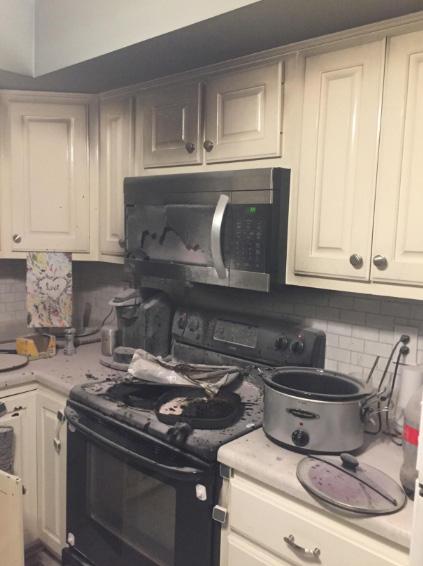 "Get one before this happens to you"
Our kitchen mess after a minor grease fire melted the bottom of the microwave. We spent about $600 replacing stuff and on cleaning products, plus about 20 hours scrubbing soot, dust, and molten plastic. If I had known these existed and thrown one over the stove instead, problem solved. Now I know too late, save yourselves the trouble!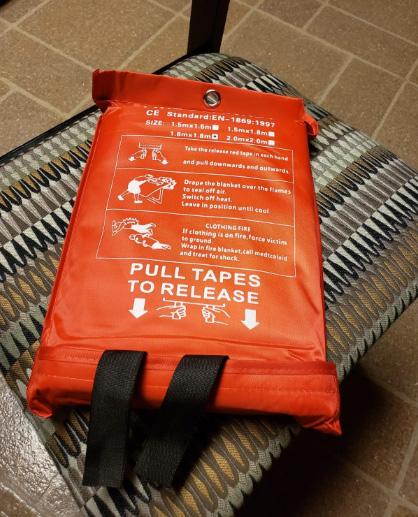 "Great safety item"
Nice nylon carrying case with instructions for use printed on it. Very compact for the larger size I bought. I got two – one for house, one for car.