EVERLASTING FLINT MATCH
GOING OUT FOR AN OUTDOOR ADVENTURE?
BEFORE YOU HEAD OUT, BE SURE AND THROW THIS FIELD-TESTED KEYCHAIN FLINT FIRE STARTER IN YOUR BAG!
Never get caught in a survival situation without this Keychain Flint Fire Starter! This keychain can start a fire with some kindling and just one flick of your finger. Perfect for anyone who loves camping, mountain climbing, or any survival situation.
ORIGINAL UNIQUE DESIGN:
Multi-purpose key chain multitool integrated with a flint metal match lighter, a beer bottle opener, and an EDC keychain.
VERSATILE UTILITY MULTI-TOOL
This keychain is a perfect tool as it combines utility and convenience, which make it a must-have hiking or camping gear for hunting, traveling and other outdoor activities. Works equally well even when wet or cold.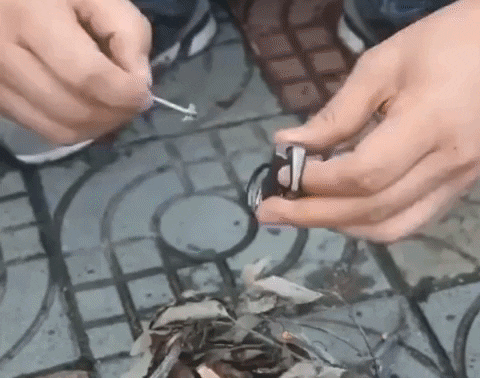 DURABLE
The flint starter and adjustable cotton can endure at least 10,000 strikes. Premium quality magnesium core striker and 100% waterproof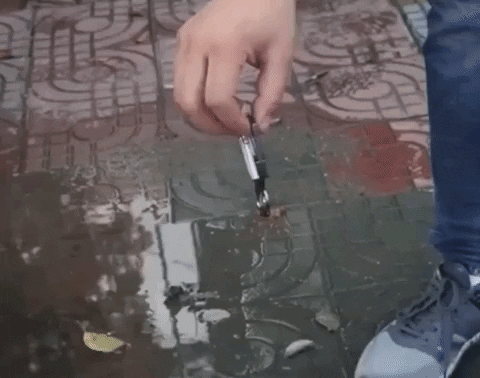 PERFECT DESIGN
Made of all-alloy material, flint, and steel, and the keychain is perfectly combined with the flint lighter and beer bottle opener, which is very delicate and beautiful.
CUSTOMER TESTIMONIALS:
"One night I ran out of fire in my traditional lighter during a road trip, but since I have the Everlasting Flint Match I know I will never have that problem again." — Paul. K
FILL WITH LIGHTER FLUID
The best lighter fluid is Zippo or Ronsonol Lighter Fluid. The Flint keychain ships without lighter fluid but a 4 oz bottle can easily be obtained online or at most department stores and gas stations. Slowly turn the lighter fluid upside down to fill the fuel container about 3/4 full.