Faucet Tea Infuser
This funny little but extremely useful piece – Faucet Tea Infuser pleases all the tea addicts out there.
Tea Infuser with Faucet will make your daily habit more interesting with small funny apparatus. Moreover, this product is a must-have tool for every member of the tea party.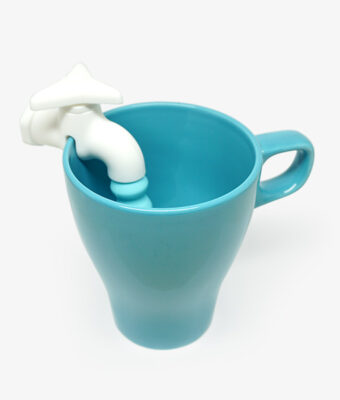 Plus, the Tap Tea Infuser will help keep the conversation going at your next tea party. What a fun yet practical way to enjoy your tea!
Most importantly, the infuser is made of the highest quality soft silicone rubber, food safe, BPA free. It comes apart easily for thorough and easy cleaning.
Material: Food Safe Soft Silicone Rubber
Dimension: 5.2 x 3 x 1.3 inches
Fits: Every standard size cup
Washing: Dishwasher safe
Color: Sky Blue
Package Includes: 1 x Faucet Tea Infuser