Flash sale ⚡ Limited Stock 💥 UPGRADED HANDHELD INKJET PRINTER GUN
Flash sale ⚡ Limited Stock 💥 UPGRADED HANDHELD INKJET PRINTER GUN
ONE TRIGGER PRINTING
You juust hold down the trigger then slide the little rollers along then you get what you want!
" alt="" aria-hidden="true" />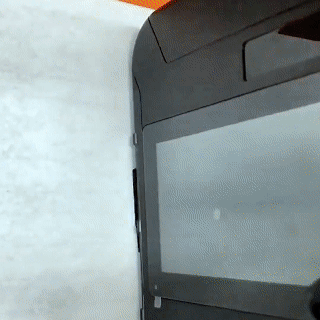 V4 Portable handheld inkjet printer equipped with a high-sensitivity, good resolution 5.6″ capacitive touch screen.
" alt="" aria-hidden="true" />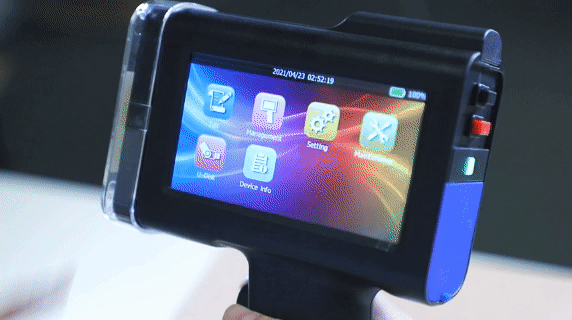 ENDLESS POSSIBILITIES
Mobile code printer is an essential product for labeling,coding,marking in the industry, production, manufacturing, logistics, warehousing.
" alt="" aria-hidden="true" />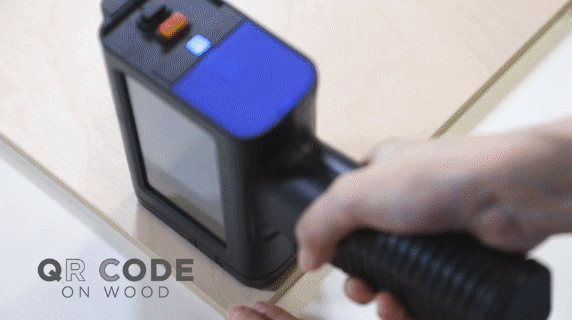 HIGH EFFICIENCY SMART HANDHELD PRINTER
Printing speed up to 60m/min and 360 spurtings with ease, apply to the bracket to cooperate with the assembly line to automate or upgrade your labeling process for cost reduction and work efficiency improvement.
" alt="" aria-hidden="true" />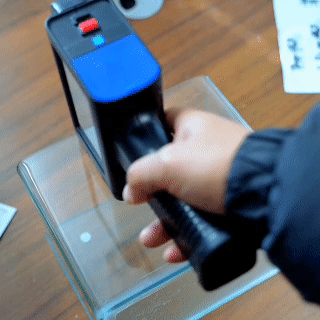 MAIN FEATURES
5.6 inch HD high-sensitivity touch screen
0.9 kg handheld printer, take it everywhere
Built-in text memory or U disk context input (csv, txt, log)
Package with a alignment plate for exactly print the label to the glass bottle
Print on almost any surface such as plastic, foil, paper, cardboard, metal,glass, wood and more
60-degree print hight quality text graphics, and a variety of bar codes, including picture, QR codes, production date, LOGO, batch number, Logo, etc.
60M/min high speed printing
14 languages setting available
600dpi,400dpi,300dpi adjustable printing precision
2-12.7mm printing height & 2-5mm printing distance
Rechargeable built-in battery over 8 hours working
" alt="" aria-hidden="true" />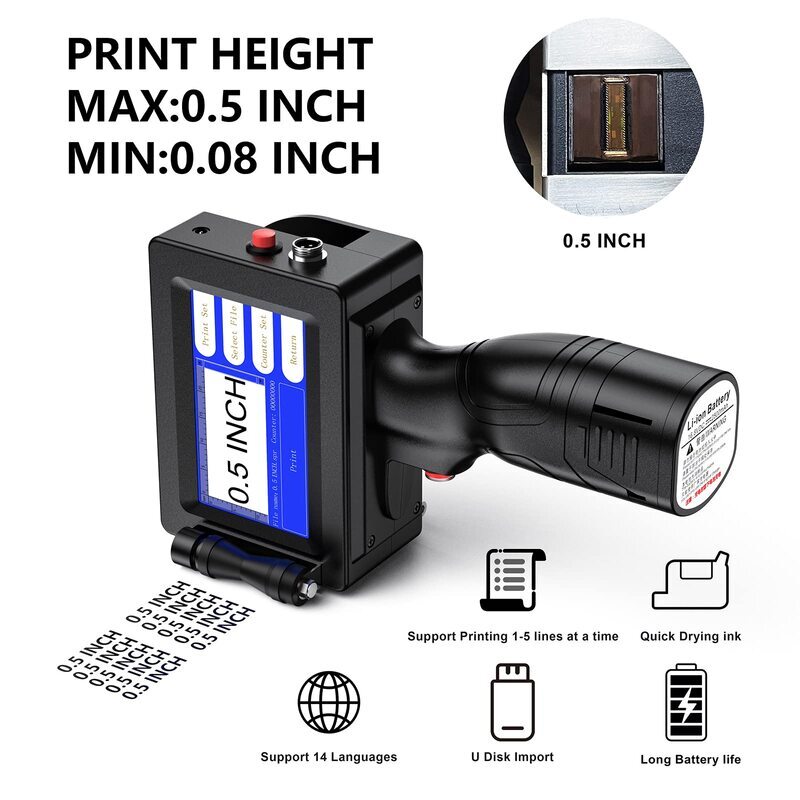 " alt="" aria-hidden="true" />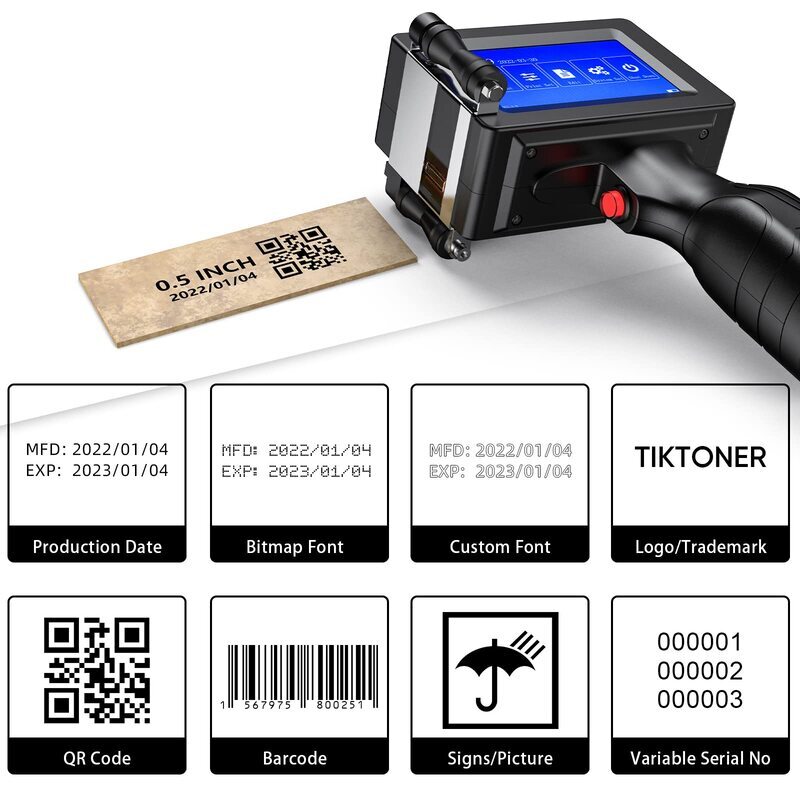 " alt="" aria-hidden="true" />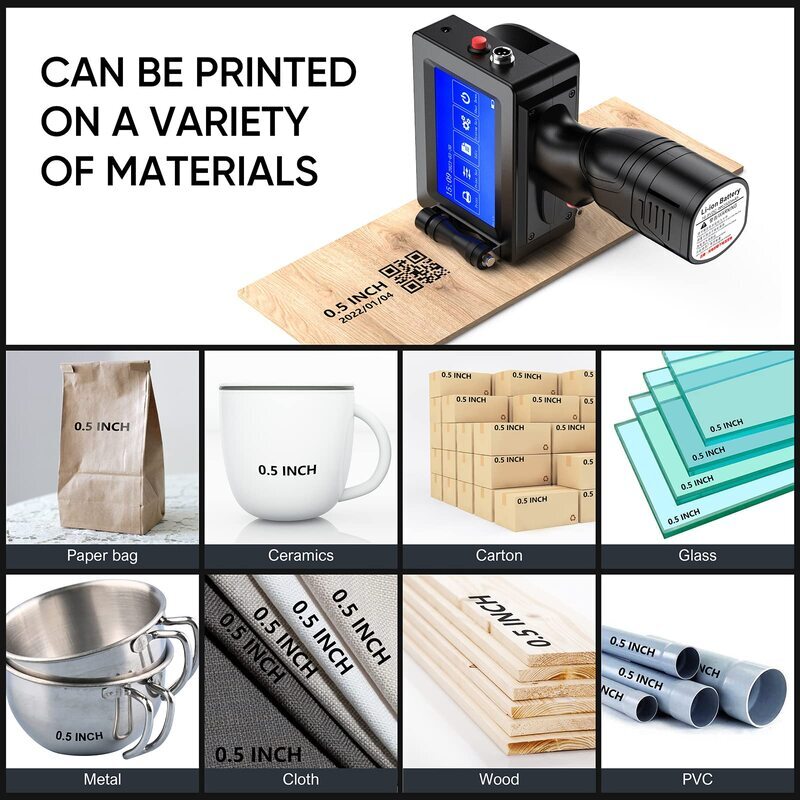 " alt="" aria-hidden="true" />