Fluctuation Wave Massager Pad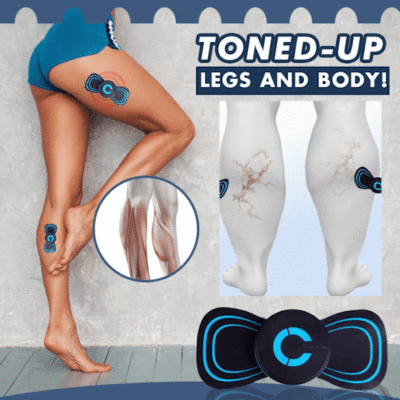 Adhesive patch that is specially designed that can effectively shape and massage your legs as it tones, firms, and tightens lines and helps you lose inches instantly.
Targets tissue and regenerates the necessary new tissues to reduce the flabby and saggy thigh fat.
Micro-current simulation massage technology, relieve muscle discomfort, activate muscle pressure, achieve a soothing effect, stimulate muscle contraction, effectively exercise muscles, and target loose adipose tissue.
It can be widely used in different body parts, suitable for all body parts: In addition to massage the legs, it is also very suitable for neck, back, waist, buttocks, arms, chest and other parts.
It is recommended to use 15 minutes a day for quick and visible results.
Small and light, easy to carry, not limited by time and space, you can perform electric self-massage at home, office or on the go.
Instructions:
1. seamless fit, transfer pulse massage. The patch is a consumable, it can be replaced regularly according to personal needs (this product comes with 1 patch).
2. Uncover the transparent film on the gel sticker.
3. Install the instrument on the part that needs to be massaged.
4. Turn on the switch, adjust the mode, and start the massage.
Specifications:
Usage Mode: A~F (6 Modes)
Frequency: 1~100HZ
Running Time: 15 Minutes
Output Current: Up to 9.8MA
Battery (without battery, two AAA batteries are required)
1 x Fluctuation Wave Massager Pad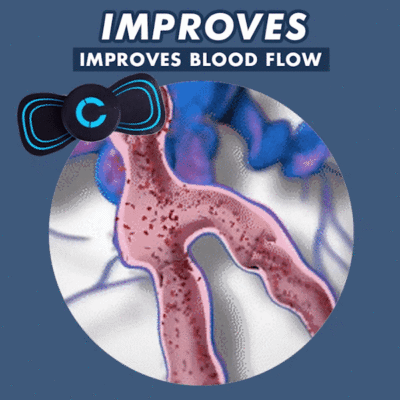 Small Size, Lightweight, Easy to Carry and Storage.
Multiple Modes Adjustable, Meet Different Needs.
Massage Part: Neck / Back / Waist / Hip / Leg and Other Parts.
Massage Technique: Shiatsu, Kneading, Tapping, Massage.
Made of Durable Material, Breathable and Soft.