Folding Handheld Saw – Precision Grinding Tree Branch Cutter with Secure Lock & Hard Three Sided Teeth
Folding Handheld Saw – Precision Grinding Tree Branch Cutter with Secure Lock & Hard Three Sided Teeth

This folding saw is sharp for cutting twigs, branches, bushes, shrubs and trees. It's very compact and easy to carry. Put this lightweight saw in your backpack, tool box or car in case of an emergency.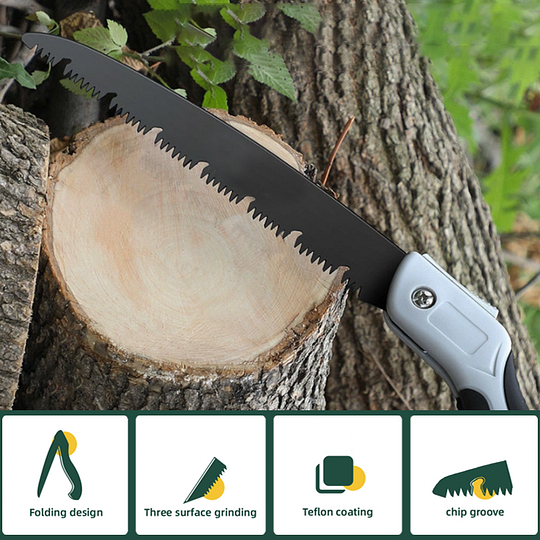 Precision Grinding & Three Sided Teeth
Combined with the high speed triple-cut razor teeth hardened to stay sharp, and the powerful thicken steel saw blade, this razor tooth wood saw is designed to be as comfortable as it is effective for cutting.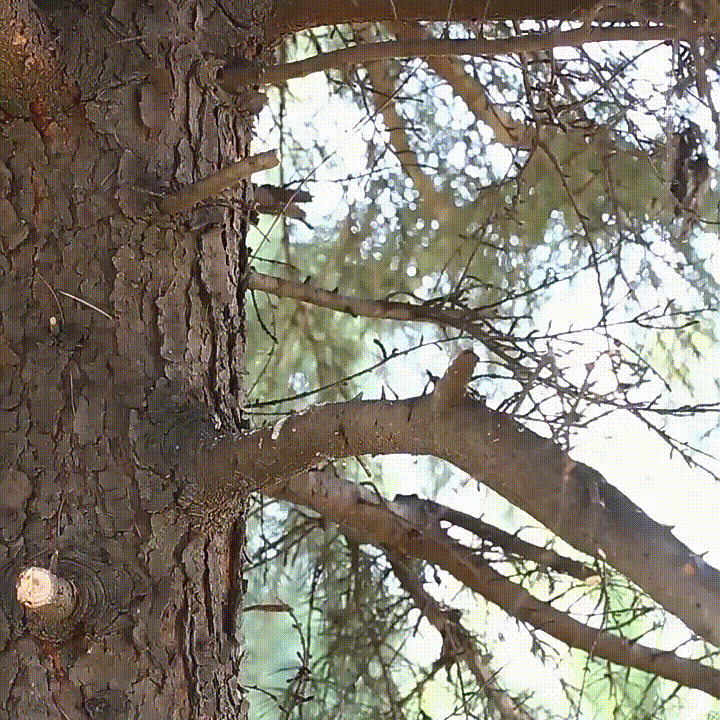 Foldable & Portable
This saw can it can be folded when not in use, saving space in your home. It is also convenient to carry without worrying about getting hurt by sharp teeth. Cuts wood branch easily, safe to carry.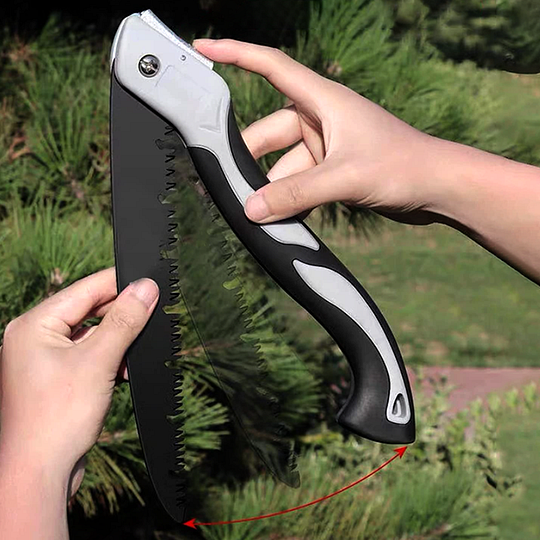 Secure Lock Mechanics
Lightly press to switch switch, and the saw automatically locks when the blade width is at its widest, preventing blade from shaking and making the operation more comfortable and safe.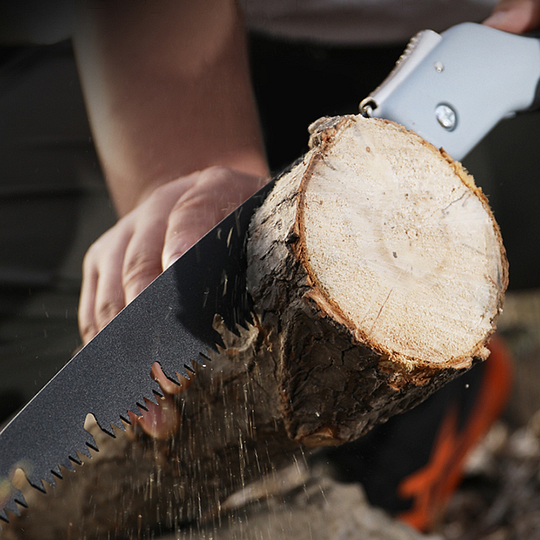 Easy to Use
The hardened and sharp teeth allows smooth and quick cutting, and the ergonomic non-slip grip handle is comfortable and easy to cut wood and reduces fatigue in your hands and arms while working.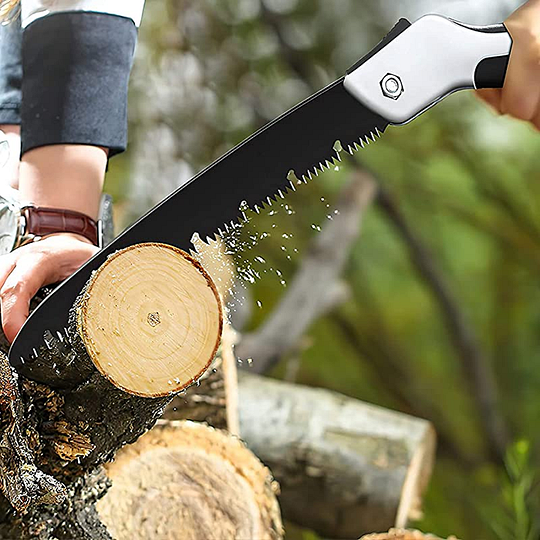 High Quality
This saw is made of premium steel, waterproof and rustproof, easy to clean with water and long-lasting. With exceptional hardness and durability, it is perfect for lumber, cutting, pruning, trimming.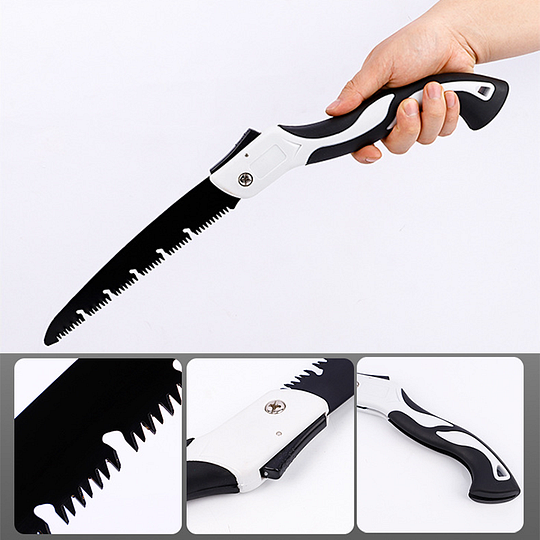 Multi-Purpose
Rugged folding saw can be used as a pruner for gardening, camping, backpacking, hiking, landscaping, tree trimming, clearing trails. It's a great tool for gardening, wordworking and landscaping.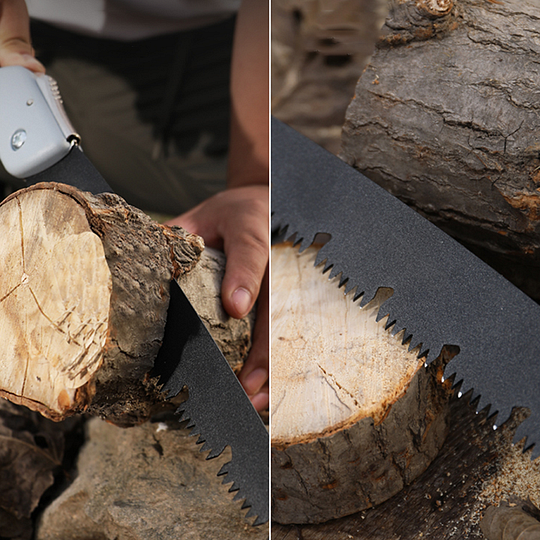 Specifications
Color: Black and White
Material: Steel, ABS
Size(Optional):
Small saw: saw length 180mm, handle length 200mm
Medium saw: aw length 210mm, handle length 240mm
Large saw: saw length 250mm, handle length 300mm
Extra Large saw: saw length 300mm, handle length 340mm
Package Included: 1 x Folding Saw