Folding Work Bench & Sawhorse🍁Autumn sale
Folding Work Bench & Sawhorse🍁Autumn sale
This versatile workbench with quick clamps and fixing nails can support up to 300 pounds for use as a table, and it's up to 1 pound for use as a saw! The legs are locked in place and are made of strong molded ABS with steel support, and anti-slip feet can keep it in place on the grass and the road.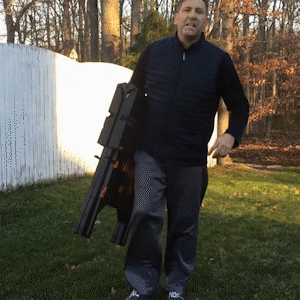 Can work and store: Can hold up to 300 pounds. As a work table, it can bear 1 pound (approximately 453.6 grams). As a bucket. And it is easy to switch between the two.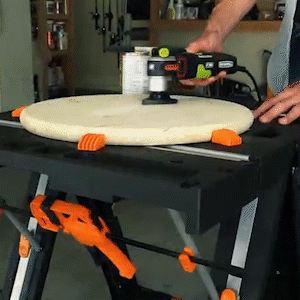 Customized clamps: built-in two quick clamps, it can remain fixed, even if the table is folded into a zigzag. And they will be stronger and longer lasting.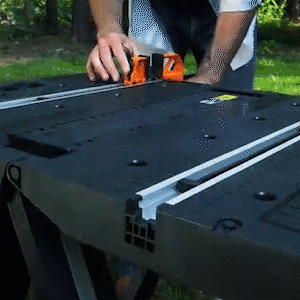 Light and strong: weighing only 25 pounds (about 11.3 kg), it's a foldable design, and easy to move and store.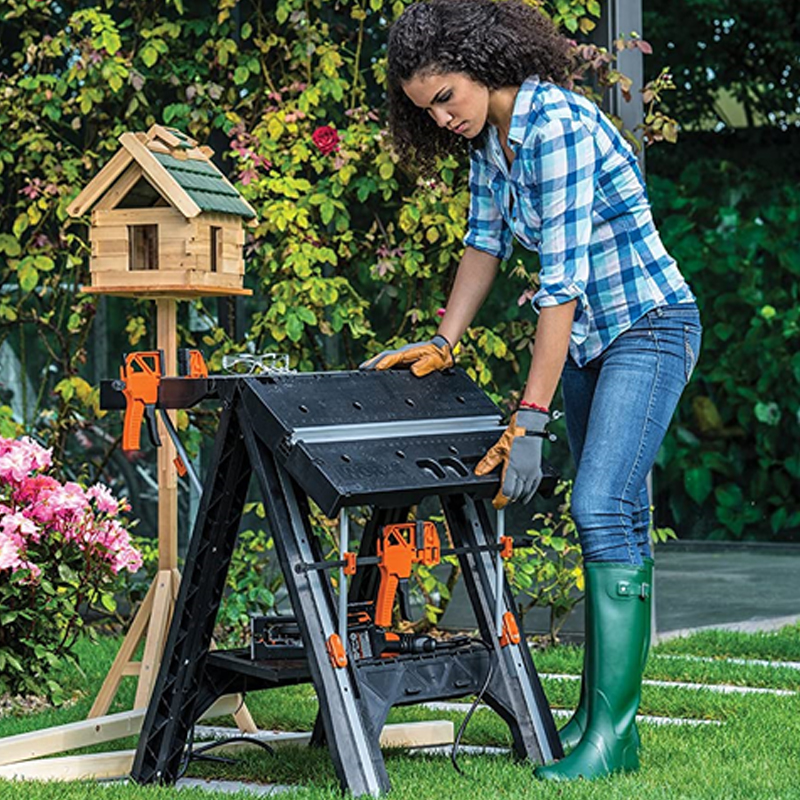 Connect multiple tables: When you connect more than 3 tables together, creating an entire workbench. Whether your construction site or workshop space is abundant or narrow, this construction solution can be expanded or contracted according to your needs.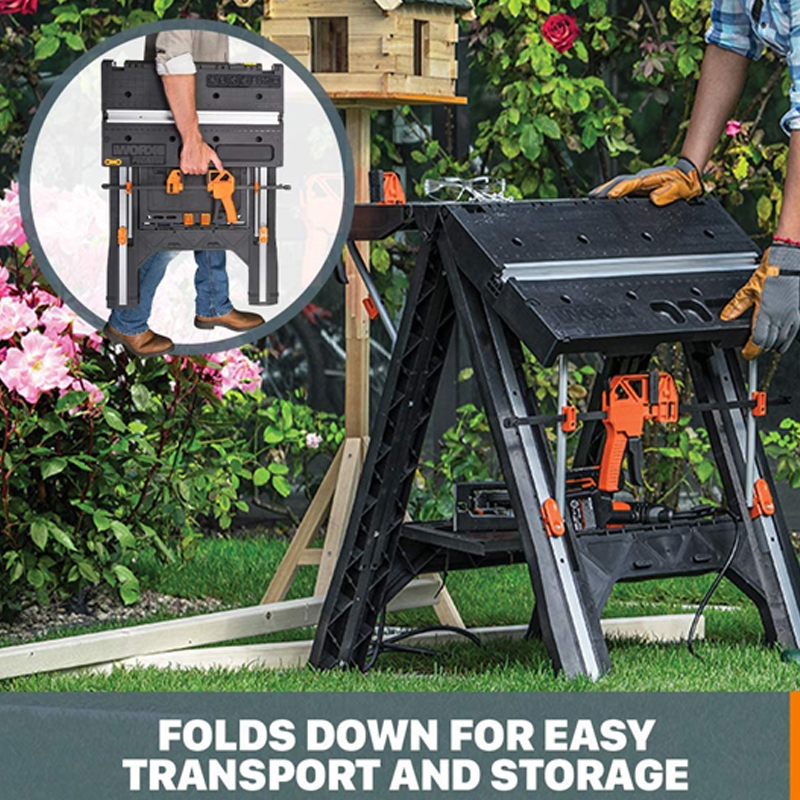 Do it yourself. Do better. Practical: The tools are designed with cutting-edge technology and are higher than modern efficiency standards, so you can build an economical tool series that is durable.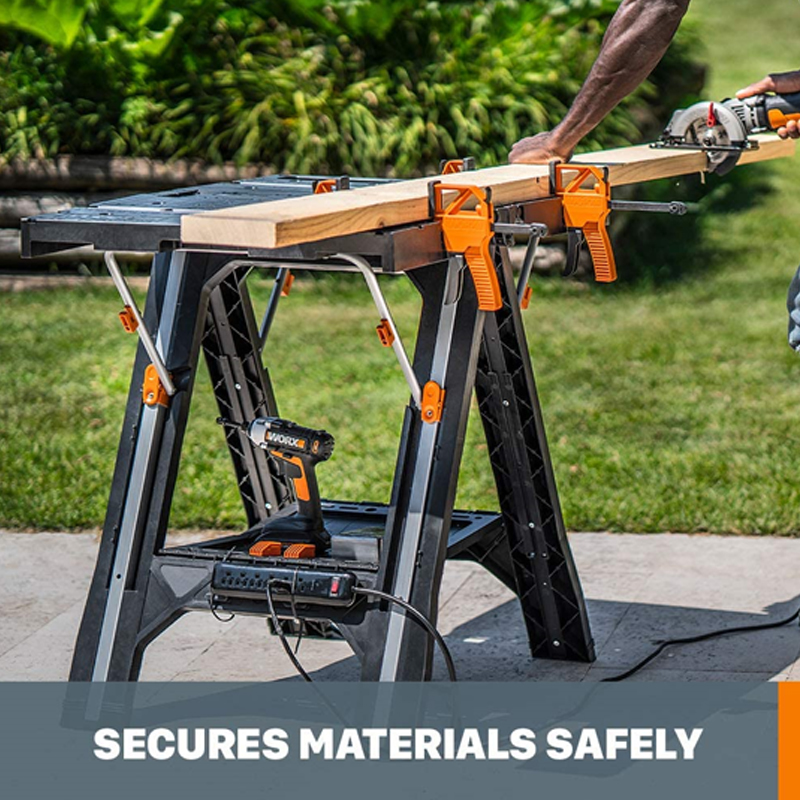 Storage shelf: At the bottom, it has a place to put the power board or consumables. Provide additional shelves or storage space for your work space.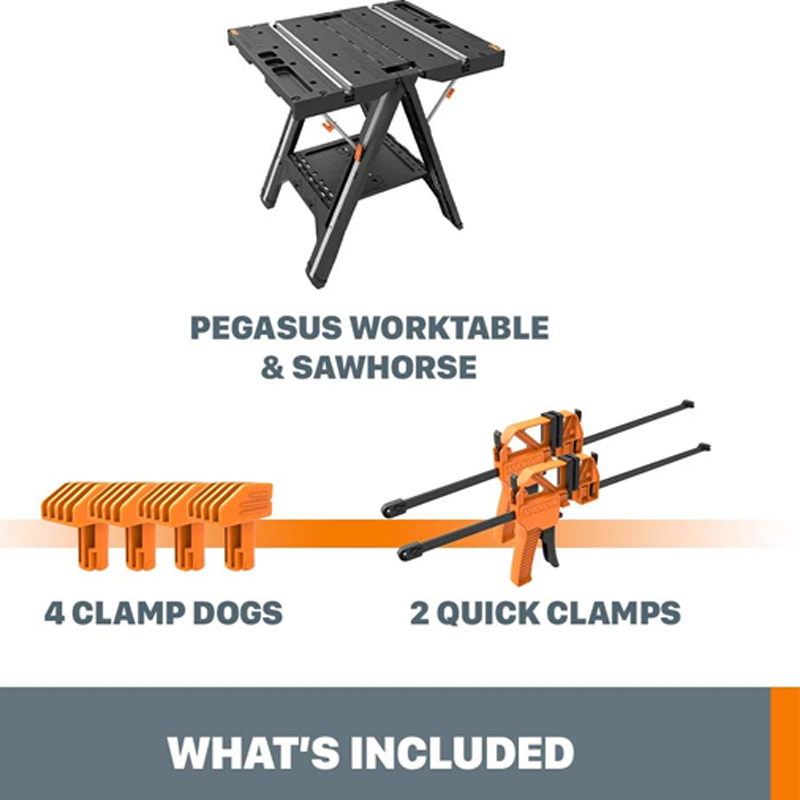 Durable: Made of reliable molded ABS, it is with steel brackets and accessories. This table will accompany you on a long journey.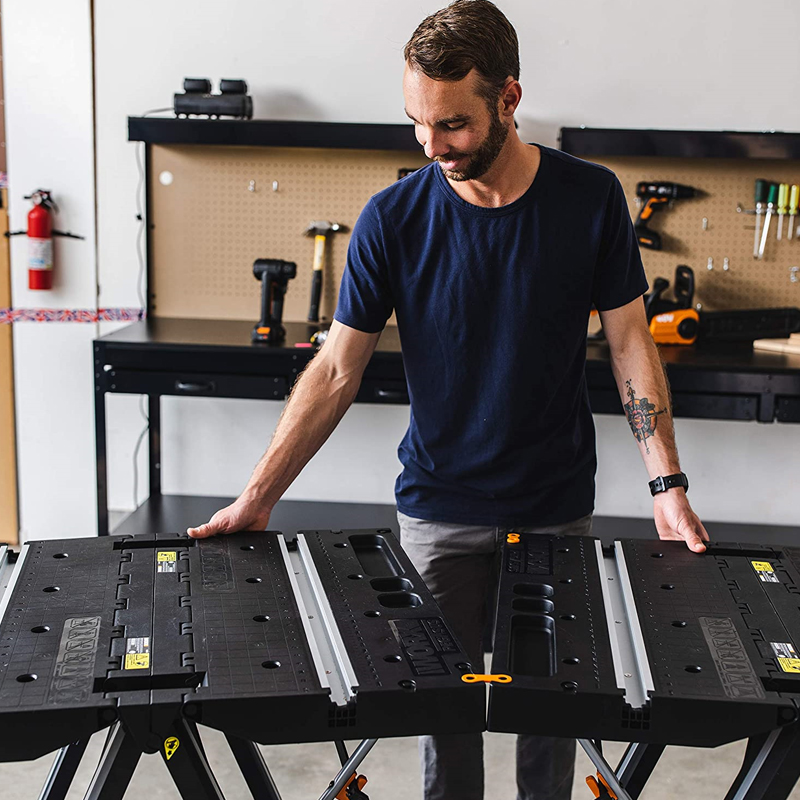 Specification:
Product size: 27.17 × 37.04 × 6.3 cm
Product weight: 12.7 kilograms
Material: Other
Included accessories: workbench, (2) fixtures, 4 fixture dogs
Do you need a battery: No