Fresh Keeping Bags
The Only Multipurpose Storage Bag That You'll Need
When it comes to storing your food, it often takes a variety of different bags and containers to keep your delectable goodies fresh. It's easy to have a love/hate relationship with food storage bags. They can feel cheap and flimsy, the lids are often impossible to find. But a good food storage container makes all the difference.
Introducing the Food Keeping Bags, an inventive multi-purpose bags that are equipped to be used for different purposes. Whether you need to store your food, use it as a shoe cover or kitchen cap, this sturdy bag is well equipped to do all those things and more. A must-have for every household kitchen!
For anyone trying to save money and eliminate food waste, preservation is the key to success. This is what makes the Fresh Keeping Bags great for extending shelf life and helps keep foods preserved up to multiple times longer. Bringing you a healthier lifestyle with lesser waste.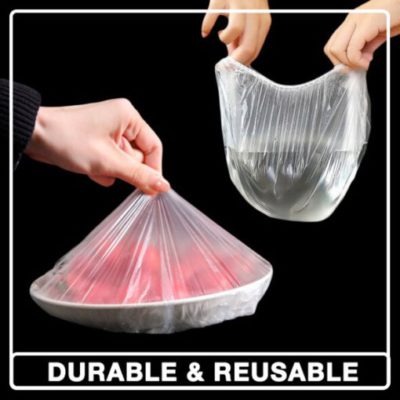 Specifications:
Material: Food Grade Plastic
Color: Transparent
Size: 12cm x 42cm
Package Includes:
1 pack x Fresh Keeping Bags
or 2 packs x Fresh KeepingBags