Ghosts In Prison
Ghosts In Prison
🎃 Scary Funny Halloween Decor- Definitely will freak your friends out when they go by and trigger this animated Halloween decor. The red eyes caged prisoner will reach his head out while screaming' let me out'.
💀 Creepy Decor for Many Occasions – Creating horrifying atmosphere at haunted house, Halloween Theme party, clubs, theme parks. Most cutest Halloween party decorations indoor outdoor in 2023.
👻 Motion Sensor and Light Sensor – Trigger distance of this Halloween decor is 0 to 23.5inches. When someone going through in front of the prisoner will activate the sensor and the prisoner starts to scream. Please don't place it in a completely darkened room. It needs some light to work.
🔋 Measurement – Product Size is 9*3.9*10.8 inches. Attached two strings for hanging which are 13.8 inches of one side. The haunted house decor is powered by 3 – AA Batteries (not included in the package). High-Quality premium plastic and fabric.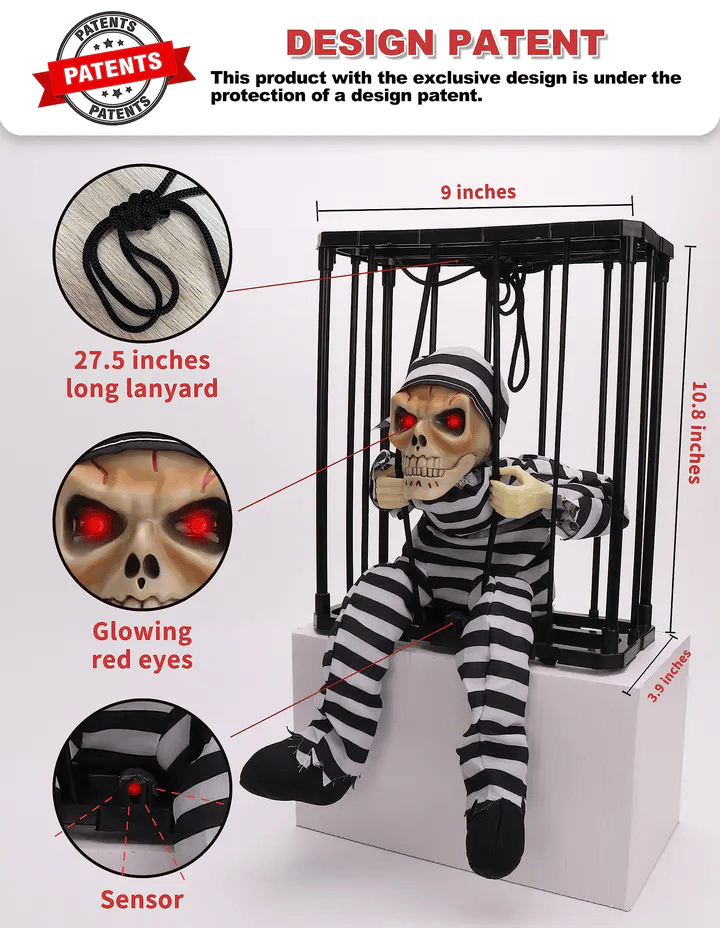 🔩 Using Steps of Halloween Prop – 1.Remove the screw and open the cell box. 2. Input 3*AA batteries. 3. Turn the switch to 'ON' and start.