Handmade Doggo Storage Bin
Handmade Doggo Storage Bin
TheDoggo binis the best gift I ever gave my husband. after our precious daughter that is. He was so surprised and just loved it. Thank you decorgenics for the fast shipping and the incredible customer care.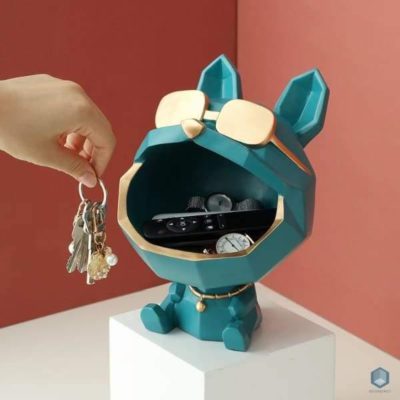 –SheilaJ Jackson
The love for dogs around the world is just overwhelming. So it's safe to assume you lovedogs. Who can resistthe impulse to stroke the wet-nosed little fur babies that bring joy to your heart?
We also know you love home decor products that serve multiple purposes. So we decided to combine the best of both worlds(dog planet and home decor) to bring you this exclusive one of a kinddecor piecethat can be used as astorage binwhereyou can store your valuables (such as wallets. phones. keys. letter. books or reading glasses for quick and easy retrieval).
Ideal for desktops and tabletops. Say goodbye to losing/forgetting your keys and other valuables and having to look around for stuff when you most need them. The best choice for the home office or even a living room or bedroom. Provides you with a tidy and organized environment. Thisis one of the best gifts you can pick up for yourfriends and family.
Doggo Storage Binis the perfect size for most tables and fireplaces. with just the required space to store those little things you want to be able to find quickly.
FEATURES
Highly Durable.
Handmade to perfection.
Hand-painted with attention to detail.
Fits almost anytabletop or fireplace.
Modern angular and sharp design.
Made from the highest quality resin.
Willhelp you keep track of your essentials.
Can be used to store multiple items.
SPECIFICATION
WEIGHT : 1.65 kg / 3.64 lb
DIMENSIONS (LxBxH) : (17cm/6.7in) x(17cm/6.7in) x (23.5cm/9.25in)