Heatwave Fan
Say Goodbye To Cold Nights and High Heating Bills – With Our Heatwave Fan!
Our Heatwave Fan circulates warm air using heat from wood-burning or gas stove/fireplace, no electricity/batteries are needed, eco-friendly, easy to install, and whisper-quiet.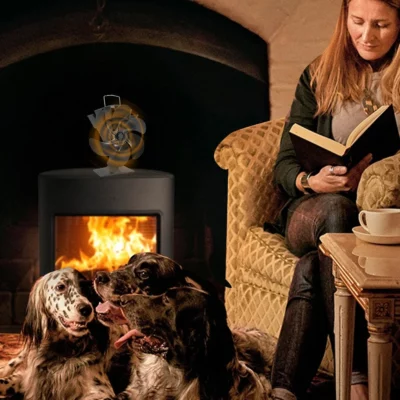 Sit back, relax, and let the fan work its magic while maintaining a peaceful ambiance.
Air volume: 180-210CFM

Wind speed: 1300rpm

Number of fan blades: 5

Noise: ≤Q25dB

Working temperature: 60℃-350℃

Material: Aluminum Alloy
Package Included: 1 x Heatwave Fan